NYS English Language Arts Exams, Grades 3-8
Tuesday, March 28 - Thursday, March 30
MS Spring Sports Begin
Tuesday, March 28
HS Spring Concert I
Tuesday, March 28, 8 pm
SCA School Budget Review
Wednesday, March 29, 7:30 pm, MP
HS Spring Concert II
Thursday, March 30, 8 pm
SEPTA G&T Zumba
Friday, March 31, Manhasset Public Library
Grades K-2 at 4:30-5 pm, Grades 3-6 at 5-5:30 pm. Registration required. Questions? Email ManhassetSEPTAgnt@gmail.com
Class of 2017 Senior Prom
Saturday, April 1, Cradle of Aviation in Garden City, NY
Final Class of 2017 Frolic Fundraiser (During the Senior Prom)
Saturday, April 1, 7:30 pm - 10:30 pm, at the Klimusko's home
Please send RSVP by March 27 to Jeannette Reilly, 3 Westgate Blvd, Manhasset. Volunteer here to provide appetizers and dessert. Questions? Email Carol Conner or Amy Keogh
Shop Senior Prom Discounts From Local Merchants
Thank you Flower Shop, Inc. at 61 Plandome Road, Blow Beauty Bars at 397 Plandome Road, and The Shoe Box at the Americana. See the HS SCA Webpage for more details.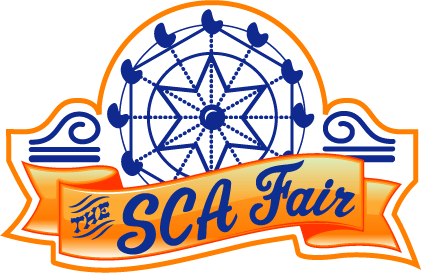 SPRING is HERE and we're getting ready for the SCA Fair!
Sponsorships and Journal Ads for the SCA FAIR On Sale Now!
Respond ASAP, deadline is March 31st .
We count on your support to make this 66 year old tradition a success!
Volunteer to help make the SCA Fair a Success!
Fun and easy to do with a friend or on your own! Help is needed with:
- DVD and Electronics Table
- Hot Dot Tent
- Greek Food Booth
- Grand Raffle Prize Donations
Volunteering? Questions? Email Linda Gurino, lbuoni999@icloud.com.

Saturday Series Chairpersons Needed
If your child enjoys Saturday Series consider chairing and continuing this wonderful program. Make it easy and fun! Enlist with a friend or group of friends. Contact Executive President Lisa Grygiel for more information.
Class of 2018 Frolic Takedown Chairpersons Needed
It is the responsibility of the Junior parents to take down the Frolic of the senior class. Please consider volunteering for this important task!  Contact High School President, Jeannette Reilly.
HS Web Editor Needed
Stay on top of events in the HS, and volunteer from home! Skills needed are similar to MS Word, and all software and training is provided. Questions? Email Maria Cizmarik or Andrea Phelan
MS Play and Winter Sports PHOTOS NEEDED For Yearbook
Group shots are greatly appreciated. Please forward to Lori Pellegrino.


Guidance Career Night
Tuesday, April 4, HS, 7:30 pm
NYSSMA Solo Festival, Levels 1 & 4
Wedneday, April 5 - Thursday, April 6, MHS
Board of Education Meeting
Thursday, April 6, 8 pm, MP

SEPTA Meeting
Thursday, April 6 @7:30pm
Stress & Screens: How to Thrive not Just Survive!  Featuring Dr. Edward Hallowell, in partnership with Manhasset CASA. Registration Required.
End of 3rd Marking Period, Grades 7-12
Friday, April 7
School Closed, Spring Recess
Monday, April 10 - Monday, April 17
Schools Reopen Tuesday, April 18
MP Kindergarten Parent Orientation Meeting
Thursday, April 20, 7 pm, MP
Board of Education Meeting
Thursday, April 20, 8 pm, HS
Earth Day Celebration Go Green Day
Friday, April 21
SCA Open Executive Board Meeting
Friday, April 21, 9 am
SCA HS/MS Joint Parent Council Meeting
Friday, April 21, 10 am, HS
NYSSMA Solo Festival, Levels 5 & 6
Friday, April 21 - Saturday, April 22, Herricks HS

SCA Project Share and Modell's Team Week
Through April 14
Gear up for Spring Sports! Use Modell's coupon every time you shop for 15% off and 5% to Project Share!
Order Your Yearbooks Now!
Order your HS Yearbook
Order your MS Yearbook
Order your SR Yearbook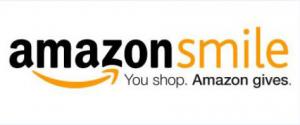 Shop on Amazon and Support the SCA
Shop smile.amazon.com on your computer or mobile device. Same prices, selection, and convenience as Amazon.com, and Amazon will donate 0.5% of the purchase price back to the SCA.