Have a Wonderful Summer! The SCA will resume weekly updates in September!
MP 2016/17 School Supplies List and Fundraiser
SR 2016/17 School Supply List and Fundraiser
Order now- save time while supporting our fundraiser!

MP 2016/17 SCA Volunteers Form and Committee Description
SR 2016/17 SCA Volunteers Form and Committee Description
Match your time and talents with the jobs that are open. All are encouraged to volunteer!


Upcoming Board of Education Meetings
Wednesday, July 6, 8 pm, HS, Reorganization Meeting
HS/MS Sports Physicals
Tuesday, August 9, 9 am
HS Football Begins
Monday, August 15
All Other Varsity/JV Varstiy Sports Begin
Monday, August 22
First Day of School
Tuesday, September 6

Manhasset Press Fund Raiser Subscription Offer- Through June 30
Renew, extend, or newly subscribe, and the SCA receives money back on your order!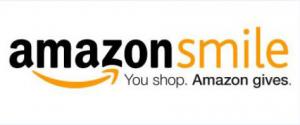 Become an SCA Member
The SCA provides many rewarding programs, resources and activities for our children throughout the year. Please consider becoming a member.
Shop on Amazon and Support the SCA
Shop smile.amazon.com on your computer or mobile device. Same prices, selection, and convenience as Amazon.com, and Amazon will donate 0.5% of the purchase price back to the SCA. .