MP Kindergarten Screening
Monday, April 24 through Friday, April 28
SR Kindergarten Screening
Tuesday, April 25 - Friday, April 28
PASE Meeting
Tuesday, April 25, 10 am, Secondary School Admin Building
Transitioning to secondary school for special education students.
SCA 6th Grade Transition Panel
Tuesday, April 25, 7 pm, SR
SEPTA
Wednesday, April 26, 7 pm, Manhasset Public Library
Manhasset School District Budget Review
World Languages Honor Society Induction
Thursday, April 27, 7:30 pm
Manhasset Triple Play Classic
Saturday, April 29, HS Baseball Field
Save The Date! ... Budget Vote and Board Elections
Tuesday, May 16, HS Gym, 6:30 am - 10 pm
IMPORTANT: Voter Registration and Absentee Ballot Information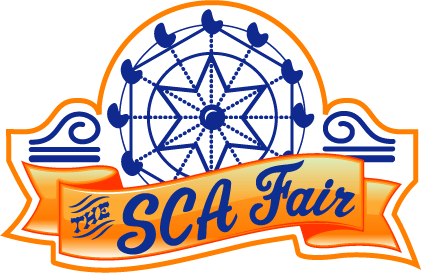 The SCA Fair is Saturday, May 6
Unlimited Ride Bracelets for Sale Now!
Ride all day: $35 for one, $65 for two!
These tickets are not available on the day of the fair!
Choose one of our four convenient purchase options.
**NEW** Buy Tickets Online Here and print at home
Buy from SCA Reps at Raindew (465 Plandome Road): April 26, April 29 and May 3, 9am-3pm.
Buy from SCA reps at the Middle School (200 Memorial Place): May 2 from 9am-2pm.
Purchase by mail by Friday, April 28, 2017. Please make all checks payable to "MSCA Ways and Means" and mail to Paula Chiarucci at 60 Lake Road, Manhasset, NY 11030. NOTE: Prepaid ticket pickup location: 16 Middle Drive, Friday May 5, 1-6pm
Volunteer your time to the fair!
The SCA Fair depends on dozens of volunteers! Opportunities for both Adult volunteers and student volunteers are available. Community service hours will be credited for students.
SCA Fair Plant Sale Pre-Order Form
Orders and payments due by Friday, April 28. Pickup at the MP traffic circle on Friday, May 5, 5pm-6pm.

SCA Bakery Information
SIgn Up to Volunteer or Donate food and supplies
Donation Drop Off: Friday, May 5, 10am - 8pm, 16 Forest Turn

SCA Fair Books/DVD Collection
Thursday, May 4, 4:30 - 7:30 pm, Munsey Park School
SCA Fair Attic Treasures Collection
Friday, May 5, 9 am - 1:30 pm, Munsey Park School

MS/HS Staff Appreciation Luncheon
Wednesday, May 17
Show support for our wonderful staff! Send a donation or volunteer to help.
HS Web Editor and SCA Webmaster Needed
Choose the position that interests you! Stay on top of events in the HS, or pull together the weekly highlights! Perfect for someone who prefers to volunteer from home. Skills needed are similar to MS Word, and all software and training is provided. Questions? Email Maria Cizmarik about the HS editor position or Andrea Phelan about webmaster role.
MS Play and Winter Sports PHOTOS NEEDED For Yearbook
Group shots are greatly appreciated. Please forward to Lori Pellegrino.


HS AP Exams
Monday, May 1 - Friday, May 12
NYS Math Exams, Grades 3-8
Tuesday, May 2 - Thursday, May 4
Board of Education Meeting
Thursday, May 4, 8 pm, HS, Budget Hearing
SCA Fair
Saturday, May 6, 10 am - 5 pm, MP
MP Children's Book Week
Monday, May 8 through Friday, May 12
SR Children's Book Week Needs Volunteers
Monday, May 8 - Friday, May 12
K-4: Dress up as a character or read. Grade 5: Participate in Pictionary. Volunteer now!
NYSSMA Piano Festival
Monday, May 8 - Tuesday, May 9, 4-9 pm, C.W. Post
SCA MP/SR Joint Parent Council Meeting
Tuesday, May 9, 9:30 am, Shelter Rock
SCA General Membership Meeting
Tuesday, May 9, 7:30 pm, HS Art Gallery
All SCA members encouraged to attend this annual meeting to approve the 2017-2018 officer slate. Stay to enjoy the art and hear a gallery talk by exhibiting artist Victoria Selbach.
MP Band & Orchestra Concert
Wednesday, May 10, 7:30 pm
CASA Sector Meeting
Thursday, May 11, 9 am, HS
SR Concert, Grades 5-6, Choruses
Thursday, May 11, 7:30 pm, MP
Shelter Rock Grade 4 Concert
Friday, May 12, 9:15 am
HS/MS SCA Joint Parent Council Meeting
Friday, May 12, 10 am
MS Musical: "Beauty and the Beast"
Friday, May 13 and Saturday, May 14, 7:30 pm
SEPTA Adaptive Yoga- Session Added
Friday, May 19, 4:00 pm
For ages 6-12, at Manhasset Public Library. Registration required.
Questions? Email ManhassetSEPTA@gmail.com

Educational Grants Committee accepting Financial Aid Applications now!
Applications due Friday, May 19
The SCA Educational Grants Committee and the Manhasset Student Aid Association (MSAA) provide funds for the post-secondary education of MHS graduates. The application is reviewed individually by each group and the award is not affected if you apply to both.
High School Guidance Reminders for April
Order Your Yearbooks Now!
Order your HS Yearbook
Order your MS Yearbook
Order your SR Yearbook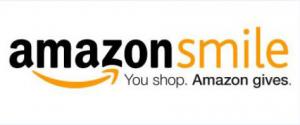 Shop on Amazon and Support the SCA
Shop smile.amazon.com on your computer or mobile device. Same prices, selection, and convenience as Amazon.com, and Amazon will donate 0.5% of the purchase price back to the SCA.