MS Winter II Sports Begins
Tuesday, January 17th.
MP Health and Wellness Week Events
SR Health and Wellness Week Events
January 17-20. Children will be encouraged to "Commit to Be Fit" in 2017.

SEPTA Presentation
Tuesday, January 17, 7 pm, Manhasset Public Library
A Roadmap to Success: How I Overcame ADHD and Discovered My True Potential, by Scott Darren Schachter, Mental Health Advocate.
SEPTA Gifted/Talented - Italian for 3rd and 4th Graders
Wednesdays, Starting January 18 (5 sessions) at 6pm.
Email ManhassetSEPTA@gmail.com with any questions. Sign up here.
Thespian Honor Society Induction
Wednesday, January 18, 7:30 pm
Booster Club
Wednesday, January 18, 7:30 pm
Upcoming Board of Education Meetings
Thursday, January, 19, 8 pm, HS

The Frosh, Winter Wonderland: An Evening for the Class of 2020
Saturday, January 21, 7:30 - 10 pm, HS Cafeteria
Tickets will be sold during lunch on Friday, Jan 20, or may be returned by those who can no longer attend.
SCA Saturday Series Begins
Saturday, January 21
SR Winter Extended Extras
Classes begin the week of January 23rd. Deadline for registration is January 17th. Questions? Email lizoliveriny@aol.com
Kindergarten Registration
Kindergarten Registration will be processed by the central Registration Office, by appointment only. Please disregard dates in the district calendar.
Books Still Available
As followup to Guest Speaker Frank Bruni, his book "Where You Go Is Not Who You'll Be: An Antidote To The College Admissions Mania" is still available for $10. Email: Jeannette Reilly (bjbc40@aol.com).

Seeking Nominees for SCA Executive Board Positions
The SCA Nominating Committee for the 2017-2018 school year is looking to fill the following two year positions for the SCA Executive Board:
Executive President
Executive Secretary
High School President
Shelter Rock President
Information about the positions can be found in the SCA bylaws.
Nominations, including self nominations, accepted in person, by phone, by electronic communication, or in writing, by January 15, 2017. Send to Kim Griffith (karcoro@aol.com 917-207-4758) or Megan Trotta (mm.trotta@verizon.net 516-476-9865).

The SCA is Seeking a New Webmaster!
Help put together the weekly highlights! Experience with computers is helpful but not required. All training provided. Interested? Email Andrea Phelan for more information.
Send In Your SCA Membership Dues TODAY!
Join the SCA by returning the mailing or by clicking above.


National Drugs and Alcohol Facts Week
Monday, January 23 - Friday, January 27
National Junior Honor Society Inductions
Tuesday, January 24, 7:30 pm
SR/MP Guess Who's Coming to Read?
Wednesday, January 25, SR
Thursday, January 26, MP
K-3 students will be read to by members of our community who have varied and interesting careers.  Can your child guess who their Mystery Reader will be? Don't forget to ask!
CASA Parenting Presentation: Alcohol, Drugs, & the Teen Brain
Thursday, January 26, 7:30 pm, Manhasset Public Library, Register Now>>
Join Manhasset CASA with your teen (Grades 8-12) for Dr. Stephen Dewey's presentation of Alcohol, Drugs & the Teen Brain. One hour community service is available to students. Registration required.
Math in Focus Parent University
Wednesday, Februrary 1, 7 pm, MP Auditorium
Now offered to parents of all children in grades K through 6. This event gets great feedback. Don't miss it!
High School Winter Concert, Symphonic Choir
Wednesday, February 1, 8 pm
Upcoming Board of Education Meetings
Thursday, February 2, 8 pm, HS
Thursday, February 16, 8 pm, HS
Middle School Play
Friday, February 3 and Saturday, February 4, 7:30 pm, Black Box Theatre
Soph Social
Saturday, February 4, 8 - 10:30 pm, HS Cafeteria

SCA Family Theater Tickets, Information and Order Form>>
February 4, "The Rainbow Fish", performed by Arts Power
Performance at 2pm, MP Auditorium. Save time and money- order now!
Order Your Yearbooks Now!
Order your HS Yearbook
Order your MS Yearbook
Order your SR Yearbook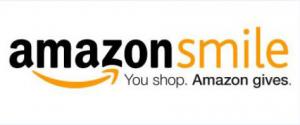 Shop on Amazon and Support the SCA
Shop smile.amazon.com on your computer or mobile device. Same prices, selection, and convenience as Amazon.com, and Amazon will donate 0.5% of the purchase price back to the SCA.