SCA Family Theatre Presents: "A Charlie Brown Christmas", Ticket Order Form>>
Saturday, December 5, 2015, 2:00 pm, Munsey Park Auditorium
Tickets available in advance or at the door on the day of the performance.
Manhasset High School Presents "Hello Dolly!" Tickets>>
Sunday, November 22, 2 pm
Tickets are $15/$12 and are available online or at the box office one hour prior to the performance.

Social Studies Honor Society Induction
Monday, November 23, 7:30 pm
PoCoHo
Tuesday, November 24, 7:30 pm, Black Box Theater
District Emergency Management Plan, Early Dismissal Drill, Grades K-12
Wednesday, November 25
All schools will dismiss 15 minutes before regular dismissal time. NOTE: MAX, which is not a district run program, will operate as usual.
Schools Closed, Thanksgiving Recess
Thursday, November 26 - Friday, November 27
Thank you Laura Pavlovich!
After years of supporting the SCA weekly emails and website, Laura Pavlovich has decided to move on to bigger things! We all thank Laura for her hard work and dedication, and wish her much success! Andrea Phelan has taken over webmaster responsibilities. Please email webmaster@manhassetsca.org or Andrea Phelan for your SCA email/web requests, needs, or suggestions going forward.

Shopping Opportunities:

Register Now for Champions for Charity®
Thursday, December 3 - Sunday, December 6
Help the SCA while you shop, dine, or purchase gift cards at participating Americana Manhasset and Wheatley Plaza stores. Simply go to Champions for Charity® to register for a Champion Card and select "Manhasset SCA" as your beneficiary. Shop during the event and 25% of your designated pre-tax purchase will be donated to the SCA!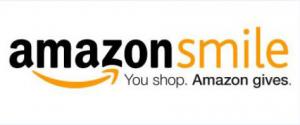 Shop on Amazon and Support the SCA
Go to smile.amazon.com from your computer or mobile device. Same low prices, vast selection and convenient shopping as Amazon.com, and Amazon will donate 0.5% of the purchase price back to the SCA. ALL YEAR LONG!
MP Book Fair Gift Certificates, Details>>
Just in time for the holidays! Purchase Book Fair gift certificates as stocking stuffers or teacher gifts. Now until 12/18.
Manhasset Booster Club Apparel Shop, Place Order>>
The Booster Club is taking custom sports apparel orders. Get it in time for the holidays! Now until 12/2.
You're Needed:

SCA Project Share Holiday Gift Giving Program,
Donation Form>>
Your kindness will help make a difference and can brighten a child's holiday! This rewarding program provides qualifying families in need a "Wish List" so that they may request clothing, and a toy, game, or gift for their children. For questions please contact Rachael Caton.
SR 6th Grade Yearbook, Upload Photos, Order Yearbook, or Buy Personal Ads>>
The 2016 Shelter Rock yearbook is available for sale! Cost is $75 if ordered by December 1st, $85 beginning December 2nd. Personal ads available for sale until May 1st.
The SR yearbook committee is still collecting baby face pictures and photos from school events from K-6th grade. To upload your photos, click on Community Upload (top right hand corner), enter school code "shelter", then follow the directions. Photos are due December 1st. Please make sure to label photo with grade, names and event.

MP 6th Grade Yearbook, Essay Details>> Photo Details>>
Each 6th Grade student is asked to submit a short writing piece (75-100 words maximum) that will appear in the Munsey Park School 6th Grade Yearbook. Due Date is December 4th.
Please help us represent all MP 6th Graders in the yearbook by uploading the requested photos to our yearbook website, entourageyearbooks.com. Photos are due December 1st.​ Questions? Email Jodi DiTore or Christine Schwartz.
Become an SCA Member
The SCA provides many rewarding programs, resources and activities for our children throughout the year. Please consider becoming a member. Click for Details>>

College Financial Aid Night
Tuesday, December 1, 7 pm, Black Box Theatre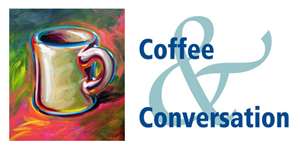 CASA Coffee, Register>>
Wednesday, December 2nd, 10:30 am
Join fellow parents for Coffee & Candid Conversation while Navigating the Teen Years! Dr. Laurie Segal will lead the discussion focusing on the emotional roller-coaster of our teens.
No Classes For Students, K-12, Parent Teacher Conference Day
Friday, December 4
Details on Secondary School Conference Sign Up>>

Upcoming Board of Education Meetings, Board of Education Site>>
Thursday, December 3, 8 pm, Shelter Rock School
Thursday, December 17, 8 pm, High School
Holiday Concerts:
Shelter Rock School
5th & 6th Grade Chorus, Tuesday, December 8, 7:30 pm (at MP Auditorium)
4th Grade Chorus, Friday, December 11, 9:15 am
Band & Orchestra, Wednesday, December 16, 7:30 pm

Munsey Park School
Band & Orchestra, Thursday, December 10, 7:30 pm
5th & 6th Grade Chorus, Wednesday, December 16, 7:30 pm
4th Grade Chorus, Monday, December 21, 9:15 am

Manhasset Secondary School
MS 8th Grade Chorus, Chamber Singers, Wind Ensemble & Band, Wednesday, December 9, 7:30 pm
MS 7th Grade Chorus, String Ensemble & Orchestra, Tuesday, December 15, 7:30 pm
HS Band, Orchestra & Concert Choir, Thursday, December 17, 8pm
HS Chamber Orchestra, Wind Ensemble, Women's Chorus & Men's Chorus, Tuesday, December 22, 8 pm