SCA Nominating Committee Seeks Candidates
Open positions for 2016/2017 and 2017/2018 are Munsey Park President, Middle School President and Executive Treasurer. Please forward nominations to Tara LaSalle or Missy Leder.
2016 SCA Summer Studies Awards, Details and Application>>
Open to all Manhasset High School Juniors interested in participating in a summer enrichment activity between Junior and Senior year. Applications due March 31.
MP Book Fair Gift Certificates, Details>>
Purchase SCA book fair gift certificates as Valentines Day Gifts! Deadline is Feb 8th.
MS/HS Parent/Teacher Conferences (by Teacher Request)
Monday, February 8, 5:30-8:30 pm
MP Spring Extended Extras Details and Registration>>
Registration due Tuesday, February 9th. Questions? Contact Missy Leder or Rachel Titus.
SEPTA: How to Prepare for your Child's CSE Meeting, Details>>
Tuesday, February 9, Manhasset Public Library

Guidance 10th Grade Parent Night
Tuesday, February 9, 7:30 pm, Secondary School Auditorium
Booster Club
Wednesday, February 10, 7:30 pm
High School Winter Concert, Symphonic Choir
Wednesday, February 10, 8 pm
PoCoHo
Thursday, February 11, 7:30 pm, Black Box Theatre
HS Guidance February Reminders & Announcements, Details>>

SR SCA Book Fair Coming Soon! Volunteers Needed!
Monday, March 7 to Friday, March 11, SR Library
Check out Family Night, Other Event Details, and Class Schedules>>, then use SignupGenius>> to volunteer!
MP SCA Book Fair Coming Soon! Volunteers Needed!
Monday, March 7 to Friday, March 11, MP Library
Check out Family Night and Other Event Details>> and Teacher Schedules>>, then use Sign Up Genius>> to volunteer! Questions? Email Sharon Messina or Kristin Stevens.
MP Art teachers are looking for help! Details>>
Help is needed decorating the bulletin boards once a month from 10am-12pm. If interested, please contact Mrs. Glicksman.
MP BOX TOPS For Education Classroom Contest, Details>>
SR BOX TOPS For Education Program, Parent Letter>> (due 2/12)
Help our elementary schools earn some money! Sign up on the Box Tops website and earn Box Top credits while shopping at popular on-line stores. Participating Stores and Products.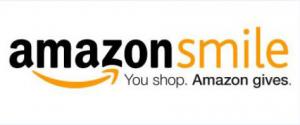 Shop on Amazon and Support the SCA
Go to smile.amazon.com from your computer or mobile device. Same prices, selection and convenience as Amazon.com, and Amazon will donate 0.5% of the purchase price back to the SCA. ALL YEAR LONG!
Become an SCA Member Details>>
The SCA provides many rewarding programs, resources and activities for our children throughout the year. Please consider becoming a member.

Schools Closed, Winter Recess
Monday, February 15 - Friday, February 19
HS Social Studies Honor Society Hosts "Sagamore Hill: From Family Home to National Shrine"
Tuesday, February 23, 7 pm, HS Auditorium
Guest Speaker Sue Sarna, Curator of Sagamore Hill National Historic Site, will give a presentation describing how over 20,000 objects, including 8000 books, were accurately placed using letters, diaries, photographs and other primary sources. Open to the entire community.
Mock Interview Night
Tuesday, February 23, 6:30 pm
Registration is closed. For the waiting list, please stop by the Counseling Office.
CASA Presents: Understanding Marijuana in 2016, Details>>
Thursday, February 25, 3:30 pm, HS (for Students),
7:30 pm, Manhasset Public Library (for Adults), Register>>
Dr. Kevin Sabet presents about current trends and issues in marijuana use and how it impacts our teens, schools and communities.
SEPTA
Special Needs Yoga, begins Friday, February 26, Details>>
SCA Saturday Series Continues after Winter Break, Details>>
Saturday, February 27, SR
LI String Festival, Grade 5 -7
Friday, February 26 - Sunday, February 28
Class of 2017 Frolic Fundraiser
Wednesday, March 2, Limani Restaurant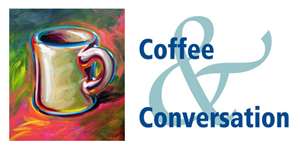 CASA Coffee, Details>> Register>>
Thursday, March 3, 7:30 pm
Join fellow parents for Coffee & Candid Conversation! Lara Hunter, LCSW, will lead the discussion titled "Help Teens Make the Best Choices in the Most Difficult Situations".
Upcoming Board of Education Meetings, Board of Education Site>>
Thursday, February 25, 8 pm, Middle School Library
Thursday, March 10, 8 pm, Munsey Park, Informal Budget Hearing