SCA Fair Unlimited Rides Ticket Sales
April 20, 9am to 4pm, Raindew


The School Budget Vote is Tuesday, May 17
Voter Registration Information- How to Register or check your status
SEPTA Gifted Talented Hosts a Free School of Rock Program
Monday, April 18, 4:30 pm, Manhasset Public Library , Grades 1-4, Registration Required
The SCA Presents "What You Need To Know To Succeed at The Middle School"
Tuesday, April 19, 7:00 pm, MP, for parents of 6th graders
Panel discussion featuring SCA parents and MS administrators.
Board of Education 2016-2017 Budget Adoption Meeting
Tuesday, April 19, 8pm, HS
CASA Hosts "Lets Talk About Underage Drinking"
Wednesday, April 20, 7:30 pm, HS
D.A. Madeline Singas addresses why underage drinking is not a minor problem in our community, and a panel of experts discusses issues related to underage drinking and answers questions.

Chamber Recital
Thursday, April 21, 8 pm
Earth Day Celebration and Go Green Day
Friday, April 22
All Students are encouraged to wear green on Friday, April 22nd.
SR Grades K-2: Plastic Bottle Cap Collection Contest
SR Grades 3-6: "Re-purpose for a Purpose" Competition
MP Recycled Art Contest: A winner is selected from each grade K-6
Schools Closed, Spring Recess
Monday, April 25 - Friday, April 29
Shelter Rock 6th Grade Yearbook - Order Now!
Deadline is May 1.
SCA Educational Grants Applications Now Being Accepted
Applications Due Friday, May 20
The Educational Grants Committee provides funds for the post-secondary education of MHS graduates in financial need.


2016 SCA Fair Coming Soon!
Saturday, May 7, 10 am- 5 pm, Munsey Park
Look for our ad in The Manhasset Press with these Important Dates!

Mark Your Calendar! Unlimited Rides Tickets - Orders Accepted Now!
Order by Mail before Friday, April 22
Purchase at Raindew on April 20, May 4 or May 5, 9am to 4pm
Purchase at Manhasset Middle School on May 3, 9am to 2pm
These are the ONLY times to purchase advance tickets.
Plant Sale Orders
Due Friday, April 22. Questions? Email Margie Suga
SCA Bakery @ The SCA Fair!
Sign up now to volunteer your time to the Bakery!
Questions? Email Tammy Kelly or Lisa Fanuka
Big Tent Sales- Donate Books/DVD/CD/Video Games
Thursday, May 5, 4:30 - 7:30 pm, Under the Big Tent, MP

Big Tent Sales- Donate Attic Treasures, Toys, Sports, & Garden Items
Thursday, May 5, 4:30 pm to 7:30 pm, Under the Big Tent, MP
Friday, May 6, 9 am - 1:30 pm, Under the Big Tent, MP

VOLUNTEERS NEEDED! Food-Games-Sales! Sign Up Now!
MHS Students also needed - Volunteer here- Earn service hours!
Questions? Email Melinda Smotkin.

Staff Appreciation Luncheons - Volunteers and Donations Needed!
Wednesday, May 18
Volunteer your time, donate a dish, or provide monetary support for this annual event where the SCA says "Thank You!" to our wonderful staff! Each event is organized separately- please support all our schools!
MP Luncheon Details - MP Volunteer Sign Up
SR Luncheon Details - SR Food Donation Sign Up
MS/HS Luncheon Details - MS/HS Volunteer Sign Up or MS/HS Food Donation Sign Up

Class of 2016 Final Frolic Fund Raiser!
Help with underwriting or a general donation.  Mail to: Mimi Donohue, 33 Bingham Circle. Questions? Contact Lisa Ferraro or Mimi Donohue. Thank you!
MP SCA Web Editor Needed
No experience needed, training provided. Questions? Andrea Phelan

School Supplies Fund Raiser Chairs Needed!
Help earn money for our elementary schools!
SR Questions/Volunteers? Email Leslie Fleck.
MP Questions/Volunteers? Email Michele Longobardi.
Class of 2017 Frolic Chairpersons Needed
Interested in co-chairing Frolic 2017? Logistical and financial responsibility are shared among co-chairs. Contact Executive President, Lisa Grygiel or High School President, Jeannette Reilly.

MP/SR Kindergarten Screening
Monday, May 2 to Tuesday, May 10
NYSSMA Levels 1 - 4
Wednesday, May 4 - Thursday, May 5, Port Washington
Social Studies Honor Society Hosts Nassau County DA Madeline Singas
Wednesday, May 4, 7pm, HS Auditorium
District Attorney Madeline Singas will speak to parents and students from grades 7 – 12 about her role as DA and the student's roles as good citizens in school, at home and in the community.

SCA MP/SR Joint Parent Council Meeting
Wednesday, May 4, 9:30 am, MP
Upcoming Board of Education Meetings
Thursday, May 5, 8pm, Budget Hearing
Tuesday, May 17, 6:30 am - 10:00 pm, HS, Budget Vote

BOCES Summer Arts Program
July 5 - July 29, 9 am - 3 pm, Grades 6-12, at LI HS for the Arts
Register now for the Long Island High School for the Arts Summer Arts Academy, for students interested in performing and visual arts. For more information contact Dolores Mazzilli at 267-7641.
Manhasset Press Fundraiser Subscription Offer- Through June 30
Renew, extend or newly subscribe, and the SCA receives money back on your order!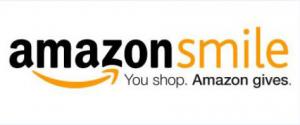 Shop on Amazon and Support the SCA
Go to smile.amazon.com from your computer or mobile device. Same prices, selection and convenience as Amazon.com, and Amazon will donate 0.5% of the purchase price back to the SCA. ALL YEAR LONG!
Become an SCA Member
The SCA provides many rewarding programs, resources and activities for our children throughout the year. Please consider becoming a member.