MP Gr. 4 Concert
Monday, May 22, 9:15 am
MS Spring Concerts
Monday, May 22, 7:30 pm - Gr. 7 Chorus and Orchestra, String Ensemble
Tuesday, May 23, 7:30 pm - Concert Band, Wind Ensemble, Gr 8 Chorus, Chamber Singers
PASE Meeting
Tuesday, May 23, 10 am, Administration Building
NYS Science Performance Test, Gr. 4
Wednesday, May 24 - Friday, May 26
Mandatory Student/Parent Frolic Meeting
Wednesday, May 24, 8 pm
Wednesday, May 31, 8 pm
Monday, June 5, 8 pm (Make-up meeting)
Required to attend Frolic: Every MHS Senior and a parent and EVERY guest and a parent must attend a meeting on 5/24 or 5/31. Come prepared with paperwork from above link, photo release, and payment. Make-up meeting on 6/5 is for seniors ONLY.
HS Writers Assembly
Thursday, May 25, 8 am
Rep Company
Friday, May 19 - Saturday, May 20
Rescheduled to Thursday, May 25, 7:30 pm, Black Box Theatre
Gr. 6 Lunch on the Lawn
Friday, May 26 during school hours
Schools Closed, Memorial Day
Monday, May 29


Munsey Park 6th Grade Promotional Party
Volunteers needed - sign up to decorate, set up, chaperone, or clean up using Sign-Up Genius. Donations also accepted. Questions? Email Becky Donahue or Nancy Albanese
HS Web Editor and SCA Webmaster Needed
Do you enjoy receiving the weekly highlights? We need your help to keep these emails coming! Perfect for someone who prefers to volunteer from home. Skills needed are similar to MS Word, and all software and training are provided. Questions? Email Maria Cizmarik about the HS editor position or Andrea Phelan about webmaster role.
MS Play and Winter Sports PHOTOS NEEDED For Yearbook
Group shots are greatly appreciated. Please forward to Lori Pellegrino.


Keyboard Recital
Tuesday, May 30, 7:30 pm
Board of Education Meeting
Wednesday, May 31, 8pm, HS
POPS Concert
Thursday, June 1, 8 pm, HS Gym
MS BBQ/Dance
Friday, June 2, 7:30pm - 9:30pm
Theatre Department Brunch
Sunday, June 4, 11 am
HS Senior Activities
Monday, June 5, 12 - pm
SCA/SR Parent Council Meeting
Tuesday, June 6, 9:30 am
Tri-M/Art Honor Society Induction Awards
Tuesday, June 6, 7:30 pm
8th Grade Awards Meeting
Wednesday, June 7, 7:30 am
HS/MS Sports Physicals
Wednesday, June 7, 3:15 pm
PoCoHo
Wednesday, June 7, 7:30 pm
SR Field Days
SR Grades 1-2, Wednesday, June 7
SR Grades 3-4, Thursday, June 8
SR Grades 5-6, Friday, June 9
MP Field Day
Thursday, June 8
Grades 4 - 6, 9:15 - 11:30 am
Grades K - 3, 1:30 - 3 pm
Senior Awards Night
Thursday, June 8, 7:30 pm, HS Auditorium
New MS Student Placement
Friday, June 9, 8:30 am
Gr. 6 Marie Rogers Friday Night Live
Friday, June 9, 5:15 - 7 pm, MS Gym
Empire Room
Friday, June 9, HS Cafeteria

High School Guidance Reminders for May
HS/MS 2017 Final Exam Schedule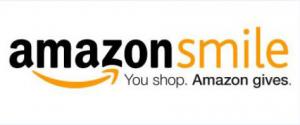 Support the SCA when shopping with Amazon
Shop smile.amazon.com on your computer or mobile device. Same prices, selection, and convenience as Amazon.com, and Amazon will donate 0.5% of the purchase price back to the SCA.