SR Student Council Supports North Shore Animal League
Monday, May 23 - Friday, May 27
Donate animal supplies -blankets, toys, newspapers, etc. Collections made in the classroom.
MP Gr. 4 Concert
Monday, May 23, 9:15 am
MS Spring Concert I
7th Grade Chorus, Orchestra, String Ensemble
Monday, May 23, 7:30 pm
PASE Meeting
Tuesday, May 24, 10 am, HS Library
MS Spring Concert II
Concert Band, Wind Ensemble, 8th Grade Chorus, Chamber Singers
Tuesday, May 24, 7:30 pm
NYS Science Performance Test, Gr. 4
Wednesday, May 25 to Tuesday, May 31
CASA Coffee- "Navigate the Teen Years"
Wednesday, May 25 10:30 am, for parents grades 5-12
Regina Marros, LCSW, facilitates "T(w)eens Approaching the Summer: The Good, the Bad and the Ugly!". Register Now- space is limited.
Mandatory Student/Parent Frolic Meetings
Wednesday, May 25, 8 pm
Tuesday, May 31, 8 pm
Monday, June 6, 8 pm (make-up meeting)
Writer's Assembly
Thursday, May 26, Period 1, HS Auditorium
POPS Concert
Thursday, May 26, 8 pm, Secondary School Gymnasium
6th Grade Lunch on the Lawn
Friday, May 27, 11:00 am to 1:00 pm, MS
Schools Closed, Memorial Day
Monday, May 30

Become an SCA Member
The SCA provides many rewarding programs, resources and activities for our children throughout the year. Please consider becoming a member.


8th Grade Awards Ceremony
Wednesday, June 1, 7:30 - 8:15 am
Keyboard Recital
Wednesday, June 1, 7:30 pm
SR Field Days
SR Grades 1-2, Thursday, June 2
SR Grades 5-6, Friday, June 3
SR Grades 3-4, Thursday, June 9
HS/MS Sports Physicals
Thursday, June 2, 3:15 pm
SEPTA G&T Forensic Science Event
Thursday, June 2, 4pm, Manhasset Public Library
Email ManhassetSEPTAgnt@gmail.com to register.

MS BBQ/Dance
Friday, June 3, 7:30-9:30pm
7th Annual MPWC Kids Fun Run & Fair, for SCA Project Share
Saturday, June 4, 9:00am, Polliwog Pond
Questions, sponsorships, or registration? Email Jennifer Cieulsniak
SEPTA Tween/Teen Rec Night - "Be The Best Sport"
Saturday, June 4, 4:30pm, Unlimited Sports Action
Sports, games, activities, and a VIDEO GAME TRUCK, to support special needs kids. Email registration: ManhassetSEPTA@gmail.com.
HS Senior Activities
Monday, June 6, 12 - 3 pm
Tri-M/Art Honor Society Induction Awards
Tuesday, June 7, 7:30 pm
PoCoHo
Wednesday, June 8, 7:30 pm
MP Field Day
Thursday, June 9
9:15 am to 11:30 am, Grades 4-6
1:45 pm to 3:00 pm, Grades K-3
Senior Awards Night
Thursday, June 9, 7:30 pm, HS Auditorium
SCA Annual Budget Meeting
Friday, June 10, 9am, HS Auditorium
SCA Officers Recognition and Induction Luncheon
Friday, June 10, Noon
Empire Room
Friday, June 10, 7:30 pm
Grade 6 Marie Rogers, Friday Night Live, MS Gym
Friday, June 10, 5:15 pm to 7:00 pm

Upcoming Board of Education Meetings
Thursday, June 2, 8 pm, HS
Thursday, June 16 8 pm, HS

Class of 2016 Graduation Information
Manhasset Press Fund Raiser Subscription Offer- Through June 30
Renew, extend, or newly subscribe, and the SCA receives money back on your order!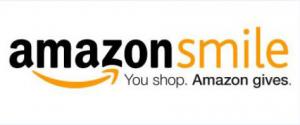 Shop on Amazon and Support the SCA
Shop smile.amazon.com on your computer or mobile device. Same prices, selection, and convenience as Amazon.com, and Amazon will donate 0.5% of the purchase price back to the SCA. .