Munsey Park Promotional Assembly
Wednesday, June 20, 9:30 am
Munsey Park School Supply Fundraiser
MP List and Order Form
Orders due Wednesday, June 21
Raindew fulfills orders for grades K - 6. Packages ready for pick-up August 22 - August 24 at Raindew.
MP Questions? Email Elizabeth McCann.
Celebrate Graduation Under the Stars
Thursday, June 21, 6:30 pm - 8:30 pm, Munsey Park School Gym
Students are invited to celebrate graduation Under the Stars. Food, Music, Games
Volunteers needed to make the night a success. Please SIGN UP HERE
Questions? Contact Cathy Conniff or Rachel Harley
Board of Education Meeting
Thursday, June 21, 8 pm, Charlie Cardillo Community Room
MP Half Day/Last Day of School
Friday, June 22, Dismissal at 12:25 pm

Become an SCA Member
The SCA provides many rewarding programs, resources and activities for our children throughout the year. Please consider becoming a member.

Upcoming Board of Education Meetings
Thursday, July 12, 7 pm, Charlie Cardillo Community Room, Reorganizational Meeting
Thursday, July 26, 7pm, Charlie Cardillo Community Room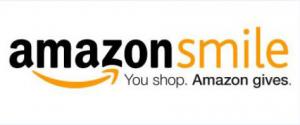 Shop on Amazon and Support the SCA
Go to smile.amazon.com from your computer or mobile device. Same low prices, vast selection and convenient shopping as Amazon.com, and Amazon will donate 0.5% of the purchase price back to the SCA. ALL YEAR LONG!