MAAC Meeting
Monday, February 11, 7:30 pm
PASE
Tuesday, February 12, 9:15 am, District Office
Join us as Dr. Jiyon Kim, PhD, Child & Adolescent Psychiatrist and Dr. Karen Fleiss, PsyD, Child & Adolescent Psychologist from the Child Study Center at NYU Langone present "Turbulent Teens or Time to Intervene - Recognizing Depression in Youth"
PoCoHo
Tuesday, February 12, 7:30 pm, Black Box Theatre
Booster Club
Wednesday, February 13, 7:30 pm
Board Policy Committee Meeting
Friday, February 15, 8:30 am
MP Extended Extras
Registration Deadline: Monday, February 11
Program Begins Monday, February 25
Extended Extras is a SCA program featuring classes taught by our very own MP teachers. The session runs for 8 weeks, beginning the week of February 25. We have some incredible NEW classes this semester. Please click HERE for descriptions and schedule. Register early to secure your child's spot! Questions? Contact Elizabeth Spinelli or Kristin Perfetto
MP Box Top Collection Contest
Deadline: Friday, February 15
Submit your box tops on the attached sheet or in a ziplock and help your child's class win a prize
Note your child's grade and class on the submission and drop your box tops off at MP main office. Questions? Contact Candi Mletic or Elizabeth McCann

Become an SCA Member
The SCA provides many rewarding programs, resources and activities for our children throughout the year. Please consider becoming a member.

WINTER RECESS - SCHOOLS CLOSED
February 18 - February 22
MP/SR Cognitive Abilities Testing Grades 4 - 6
Thursday, February 28
Upcoming Board of Education Meetings
Thursday, February 28, 8 pm, District Office
Thursday, March 14, 8 pm, District Office
Thursday, March 28, 8pm, SR
Thursday, April 11, 8pm, Informal Budget Meeting, MP
Upcoming Board Policy Committee Meetings
Friday, March 1, 8:30 am
Friday, March 15, 11:00 am
Friday, March 22, 8:30 am
Friday, March 29, 8:30 am
SCA Family Theatre presents "Charlotte's Web", the Musical
Saturday, March 2, 2 pm, MP
**Important Show Change! ** The SCA Family Theatre invites you and your family to join us for Charlotte's Web, the musical! Performed by Plaza Theatrical. This beloved classic tells the story of a livestock pig, named Wilbur, and his unlikely friendship with a barnyard spider named Charlotte. Come experience this beautiful coming of age story with lessons of friendship, love, faith and even some miracles. Cost - $14 per ticket, children 3 and under are free. For more information contact SCA Family Theatre Chairperson, Lucia Del Monaco, (646) 284-1733.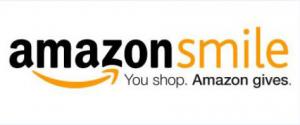 Shop on Amazon and Support the SCA
Go to smile.amazon.com from your computer or mobile device. Same low prices, vast selection and convenient shopping as Amazon.com, and Amazon will donate 0.5% of the purchase price back to the SCA. ALL YEAR LONG!