CAC Legislative Affairs
Monday, December 11, 7:30 pm
Board Policy Committee Meeting
Friday, December 15, 8:30 am
SCA Saturday Series Theatre Presentation, Shrek The Musical
DATE CORRECTION: Saturday, December 16, 2 pm

Munsey Park Book Fair Gift Certificates
Now on sale just in time for the holidays
They make great stocking stuffers and teacher gifts too
Deadline for purchase is Wednesday, December 20th


Become an SCA Member
The SCA provides many rewarding programs, resources and activities for our children throughout the year. Please consider becoming a member.

Munsey Park Concert - Grade 4
Monday, December 18, 9:15 am
Munsey Park Holiday Concert - Grades 5 and 6 Choruses
Tuesday, December 19, 7:30 pm
Upcoming Board of Education Meetings
Monday, December 18, 8 pm, Charlie Cardillo Community Room
(Note: Date CHANGED from Thursday, December 21)
Thursday, January 4, 8 pm, SR
(Note: Location CHANGED from Charlie Cardillo Community Room)
Holiday Recess - Schools Closed
Monday, December 25 through Monday, January 1
Presentation on the CogAT
Thursday, January 11, 9 am SR Auditorium / 7 pm MP Auditorium
You are cordially invited to attend informational meetings regarding the new cognitive abilities assessment, the CogAT. This presentation is most relevant to parents of students in grades 3 through 6.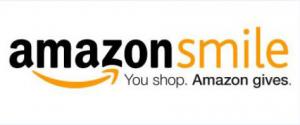 Shop on Amazon and Support the SCA
Go to smile.amazon.com from your computer or mobile device. Same low prices, vast selection and convenient shopping as Amazon.com, and Amazon will donate 0.5% of the purchase price back to the SCA. ALL YEAR LONG!