COLUMBUS DAY - SCHOOLS CLOSED
Monday, October 14
Extended Extras - Classes Begin
Tuesday, October 15

Booster Club
Tuesday, October 15, 7:30 pm
Board of Education Meeting
Tuesday, October 15, 8 pm, District Office
MWCABC Ladies Night Out
Wednesday, October 16, 6:30 pm
Board Policy Committee Meeting
Friday, October 18, 8:30 am

Halloween Party Volunteers Needed!
Help make this year's 5th and 6th Grade "Zombie Park Elementary" Halloween Party at Munsey Park a success. Please sign up to volunteer using Sign Up Genius Link.

Become an SCA Member
The SCA provides many rewarding programs, resources and activities for our children throughout the year. Please consider becoming a member.
RISE N' SHINE at Early Morning M.A.X.
M.A.X now offers early morning child care Mon - Fri. The cost of the program is $25 / day and children can attend 1, 2, 3, 4 or 5 days a week. The program includes a light breakfast. For additional information, please see the attached flyer or email: manhassetmax@yahoo.com.

Red Ribbon Week
Monday, October 21 - Friday October 25

MAAC
Monday, October 21, 7:30 pm

PASE "Strategies to Address Challenging Behaviors" Kathleen M. Feeley, PhD.
Tuesday, October 15, 8 pm, District Office

SCA MP/SR Joint Parent Council Meeting
Wednesday, October 23, 9:30 am, MP
(DATE CHANGE from Tuesday, October 22)

CASA Community Presentation
Carli Bushoven-"What Made Maddy Run"
Thursday, October 24, 7:30 pm, HS Auditorium

MP Halloween Party Grades 5-6
Friday, October 25, 6:30 pm - 8:30 pm, MP

Shed the Meds
Saturday, October 26, 10 am - 12 pm
Board of Education Tenure Recognition Event
Tuesday, October 29, 7:30 pm

SCA Open Exec Board Meeting
Friday, November 1, 9am

The Harlem Wizards are coming to town!
Friday, November 1, 7 pm, MHS Gym
To purchase tickets click on the link: https://harlemwizards.thundertix.com/events/153793
Upcoming Board of Education Meetings
Thursday, November 7, 8 pm, Shelter Rock
Thursday, Novermber 21, 8 pm, District Office

Upcoming Board Policy Committee Meetings
Friday, October 25, 8:30 am
Friday, November 1, 9am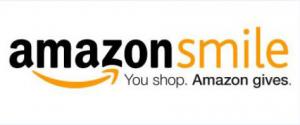 Shop on Amazon and Support the SCA
Go to smile.amazon.com from your computer or mobile device. Same low prices, vast selection and convenient shopping as Amazon.com, and Amazon will donate 0.5% of the purchase price back to the SCA. ALL YEAR LONG!