Booster Club
Wednesday, February 12, 7:30 pm

Extended Extras!
It's time to register for the Spring Session of Extended Extras! This wonderful SCA program features classes taught by our very own Munsey Park teachers. The first week of classes will be the week of February 24th. For class descriptions and registration form, click here. Questions? contact Claudine Fini and Melissa Napolitano at extendedextras@gmail.com.
Book Fair Gift Certificates
Encourage a love of reading this Valentine's Day with a Book Fair gift certificate! See the attached form for details and place your order by Monday, February 10th in order to receive your gift certificates(s) by end of day February 13th. *Change from last year* When you purchase a gift certificate, you will receive an EMAIL. There will be instructions on how to print and cut out the certificate yourself at home. Questions? Contact Mei Wong OR Veera Purani @ mpbookfairtreasurer@gmail.com

Become an SCA Member
The SCA provides many rewarding programs, resources and activities for our children throughout the year. Please consider becoming a member.
RISE N' SHINE at Early Morning M.A.X.
M.A.X now offers early morning child care Mon - Fri. The cost of the program is $25 / day and children can attend 1, 2, 3, 4 or 5 days a week. The program includes a light breakfast. For additional information, please see the attached flyer or email: manhassetmax@yahoo.com.


WINTER RECESS - SCHOOLS CLOSED
February 17 - February 21

Schools Reopen
Monday, February 24

MAAC
Monday, February 24, 7:30 pm

PASE
Tuesday, February 25, 9:15 am, Community Room

Upcoming Board of Education Meetings
Thursday, February 27, 8 pm
Thursday, March 12, 8 pm, District Office
Thursday, March 26, 8 pm, SR

Upcoming Board Policy Committee Meetings
Friday, February 28, 8:30 am
Friday, March 13, 11 am
Friday, March 20, 8:30 am
Friday, March 27, 8:30 am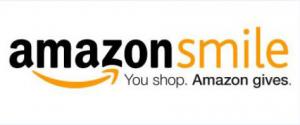 Shop on Amazon and Support the SCA
Go to smile.amazon.com from your computer or mobile device. Same low prices, vast selection and convenient shopping as Amazon.com, and Amazon will donate 0.5% of the purchase price back to the SCA. ALL YEAR LONG!