SCA MP Guess Who's Coming to Read?
Thursday, February 9
Board Policy Committee Meeting
Friday, February 10, 8:30am

The MP Book Fair is approaching and E-Gift Certificates are ON SALE NOW. Book Fair Valentines are a sweet way to get your little astronauts ready to blast off into a great book! 
SCA Membership Drive! Have you paid this school year's SCA annual membership? If not, please consider contributing to the SCA's membership drive that supports our amazing programs & services! Our Annual Membership fees are a major source of our fundraising. Our suggested fee is $40 per family for the school year. Click HERE to pay your membership dues. For more information about membership, please contact SCA Membership Chair Blanca McKenna. Thank you for your support!
Saturday Series Adult Volunteers Still Needed! Volunteer opportunities for adults to help make Saturday Series happen! Click HERE to sign up for Adult Volunteer slots.

Chromebook Tech Support
If you are experiencing any Chromebook issues, please call (631) 883-5190 from 8am - 4pm, Monday through Friday, or please email: MPSITHELP@manhassetschools.org.

PASE Meeting
Tuesday, February 14, 10 am
Topic: "Recreational Programs"
Speakers: Tony Walker, President, Nassau County PAL Special Needs Unit; Lonnell Harrington, FCA Assistant Director; Helen Ramer, FCA Assistant Director, Life's WORC Family Center for Autism
Join us either in person in the District Office Community Room or by Zoom. See Zoom info below:
Join Zoom Meeting
https://mufsd-org.zoom.us/j/87675140738
Meeting ID: 876 7514 0738
MP/SR Joint Parent Council Meeting
Wednesday, February 15, 9:30 am
Board of Education Meeting
Thursday, February 16, 7:30 pm, District Office
Board Policy Committee Meeting
Friday, February 17, 8:30 am
Winter Recess, Schools Closed
Monday, February 20 - Friday, February 24
MAAC
Monday, February 27, 7:30 pm

Upcoming Board of Education Meetings
Thursday, March 2, 7:30 pm, District Office
Thursday, March 16, 7:30 pm, Budget Presentation, District Office
Thursday, March 23, 7:30 pm, Informal Budget Hearing, SR

Upcoming Board Policy Committee Meetings
Friday, March 3, 8:30 am
Friday, March 17, 8:30 am
Friday, March 24, 8:30 am
Tower Foundation of Manhasset Dinner Dance
Friday, March 11, 7:30 pm, North Hempstead Country Club
Carnival In Rio is the theme for Tower's annual fundraising gala! Funds raised will go towards the Broadcast Journalism and English as a New Language programs that will support our elementary and secondary students. Click HERE to purchase tickets.
SCA Family Theater: The Cat In the Hat
Saturday, March 18, 2 pm, MP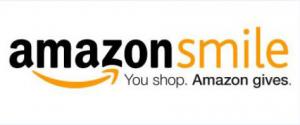 Shop on Amazon and Support the SCA
Go to smile.amazon.com from your computer or mobile device. Same low prices, vast selection and convenient shopping as Amazon.com, and Amazon will donate 0.5% of the purchase price back to the SCA. ALL YEAR LONG!