MP Grade 4 Concert
Monday, May 16, 9:15 am
PASE Membership Meeting
Tuesday, May 17, 9:15 am via Zoom
Topic:  "Benefits and Challenges of Parenting in a Hyper Digital Age"
Presented by: Allison Bonacci, Cyber Safety Consulting
The Zoom Link to join is:  
Join PASE Zoom Meeting
https://us02web.zoom.us/j/7937304614?pwd=S0czN05yNlQ5elMrVDZNcXNZVGwwUT09
Meeting ID: 793 730 4614
Passcode: 331628
Budget Vote, Board Elections
Tuesday, May 17, 7:00 am - 9:00 pm, HS Gym
Board of Education Meeting
Tuesday, May 17, District Office
MP Concert Choruses
Wednesday, May 18, 7:30 pm
Munsey Park and Shelter Rock third graders will enjoy a visit from popular author Shana Corey
Wednesday, May 18
Board Policy Committee Meeting
Friday, May 20, 9:00 am
MP Staff Appreciation Lunch
Thursday, May 26
This year's theme is "We Appreciate Our Munsey Park Teachers & Staff S'more Than You Know!" The event is made possible through parent donations. We thank you in advance for your generosity and support. Your donations will go directly toward food, decorations, and favors for all teachers and staff to enjoy. Online credit-card donations can be made by clicking HERE. If you prefer to donate via cash or check (made payable to Manhasset SCA), please mail/drop off to Christine Schwartz @ 356 Park Avenue. Questions? Contact Jodi DiTore @ jodi.ditore20@gmail.com or Christine Schwartz @ czschwartz@yahoo.com.

Join an SCA Committee
Your help is integral to our success and our children count on us! Match your time and talent by contributing for a chair or volunteer position. All are encouraged to volunteer. See the attached volunteer form.
Chromebook Tech Support
If you are experiencing any Chromebook issues, please call (631) 883-5190 from 8am - 4pm, Monday through Friday, or please email: MPSITHELP@manhassetschools.org.
Become an SCA Member
The SCA provides many rewarding programs, resources and activities for our children throughout the year. Please consider becoming a member. Click here to complete the online membership form.

MAAC
Monday, May 23, 7:30 pm
Munsey Park third graders will learn about horseshoe crabs when The Waterfront Center comes for a visit 
Monday, May 23
Memorial Day - SCHOOLS CLOSED
Monday, May 30
Upcoming Board of Education Meetings
Thursday, May 26, 7:30 pm, District Office
Tuesday, June 7, 7:30 pm, District Office
Wednesday, June 22, 7:30 pm, District Office
Upcoming Board Policy Committee Meetings
Friday, May 27, 9:00 am
Friday, June 3, 9:00 am
Friday, June 17, 9:00 am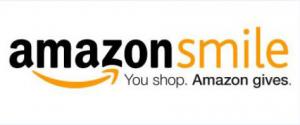 Shop on Amazon and Support the SCA
Go to smile.amazon.com from your computer or mobile device. Same low prices, vast selection and convenient shopping as Amazon.com, and Amazon will donate 0.5% of the purchase price back to the SCA. ALL YEAR LONG!