MP/SR Kindergarten Screening
Monday, April 15
CAC Finance
Monday, April 15, 7:30 pm
Board of Education Meeting
Tuesday, April 16, 8 pm, Manhasset Budget Adoption and BOCES Vote
MP/SR Go Green! Week
Wednesday, April 10 - Wednesday, April 17
MP Go Green! Week Highlights include a Recycling Art Contest and more!
Booster Club
Wednesday, April 17, 7:30 pm
Spring Recess, SCHOOLS CLOSED
Thursday, April 18 - Friday, April 26

MP Teacher & Staff Appreciation Luncheon
Wednesday, May 15
This event is entirely parent funded and we hope you can assist us to bring this wonderful event to life! See attached flyer for donation information. Questions? Contact Jodi DiTore or Christine Schwartz
Become an SCA Member
The SCA provides many rewarding programs, resources and activities for our children throughout the year. Please consider becoming a member.

Upcoming Board Policy Committee Meetings
Friday, April 26, 8:30 am
Friday, May 10, 11 am
Friday, May 17, 8:30 am
Friday May 31, 8:30 am
Schools Reopen
Monday, April 29
CAC Finance
Monday, April 29, 7:30 pm
MAAC
Monday, April 29, 7:30 pm
SCA 6th Grade Transition Meeting Parent Portal Panel
Tuesday, April 30, 7 pm, SR
Upcoming Board of Education Meetings
Thursday, May 9, 8 pm, District Office, Budget Hearing
Tuesday, May 21, 8 pm, District Office (RESCHEDULED DATE)
Thursday, June 6, 8 pm, District Office
Thursday, June 20, 8 pm, District Office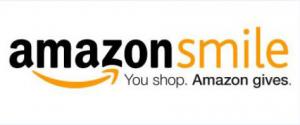 Shop on Amazon and Support the SCA
Go to smile.amazon.com from your computer or mobile device. Same low prices, vast selection and convenient shopping as Amazon.com, and Amazon will donate 0.5% of the purchase price back to the SCA. ALL YEAR LONG!