Audit Committee Meeting
Monday, June 10, 7:30 pm
Booster Club
Wednesday, June 12, 7:30 pm

SCA Open Exec Board Meeting and Annual Budget Meeting
Friday, June 14, 9 am

SCA Officer Recognition and Induction Luncheon
Friday, June 14, 12 pm

Grade 6 Marie Rogers Friday Night Live
Friday, June 14, 5:15 pm - 7 pm, MS Gym
SEPTA Lose the Training Wheels Adaptive Trainers
Provided by BE THE BEST SPORT teach children in one, two or three sessions how to ride their two-wheeler without the training wheels!
June 1, 8, 15 (8:30 - 9:15 am OR 10:15 - 11 am)
FREE for all families. All ages and abilities. Space is Limited. Registration is required HERE: See flyer for more details. Questions?

Saturday Series Co-Chairperson NEEDED!
Saturday Series has offered enriching programs for the children of Manhasset for many years. Thank you to Maritza Bishop and Melissa Napolitano for taking on this initiative for the last two years.

We are delighted to announce that we have one chairperson to lead this wonderful program but are still in search of an additional chairperson. This role is one of shared leadership, vision and responsibility. If you ever considered getting more involved, this position is ideal, making available one of the many traditions that contribute to Manhasset's continued excellence.

Don't hesitate and inquire at saturdayseries@gmail.com for more information!
Become an SCA Member
The SCA provides many rewarding programs, resources and activities for our children throughout the year. Please consider becoming a member.

Upcoming Board of Education Meetings
Thursday, June 20, 8 pm, District Office
Thursday, July 11, 7 pm, Reorganization Meeting, District Office
Thursday, July 25, 7 pm, District Office
Thursday, August 22, 7 pm, District Office

MP Promotional Assembly
Monday, June 24, 9:30 am, MP

MP Half Day
Tuesday, June 25, dimissal, 12:25
MP School Supply Fundraiser
MP List and Order Form Orders due Wednesday, June 26
Raindew fulfills orders for Gr. K-6. Packages will be ready for pick-up August 21 - August 23 at Raindew.
MP Questions? Email Elizabeth McCann.

Last Day of School
Wednesday, June 26, MP Dismissal, 12:25 pm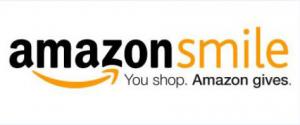 Shop on Amazon and Support the SCA
Go to smile.amazon.com from your computer or mobile device. Same low prices, vast selection and convenient shopping as Amazon.com, and Amazon will donate 0.5% of the purchase price back to the SCA. ALL YEAR LONG!