Munsey Park Book Fair - POSTPONED!!!
As a preemptive health measure, the book fair has been postponed until the week of 5/18

Audit Committee
Monday, March 16, 7:30 pm

District Wellness Committee
Tuesday, March 17, 10 am, Community Room

Booster Club
Tuesday, March 17, 7:30 pm

CASA National Kick Butts Day
Wednesday, March 18
Board Policy Committee Meeting
Friday, March 20, 8:30 am

Become an SCA Member
The SCA provides many rewarding programs, resources and activities for our children throughout the year. Please consider becoming a member.
RISE N' SHINE at Early Morning M.A.X.
M.A.X now offers early morning child care Mon - Fri. The cost of the program is $25 / day and children can attend 1, 2, 3, 4 or 5 days a week. The program includes a light breakfast. For additional information, please see the attached flyer or email: manhassetmax@yahoo.com.


MAAC
Monday, March 23, 7:30 pm

PASE
Tuesday, March 24, 9:15 am, Community Room

NYS Grades 3-8 ENGLISH LANGUAGE ARTS EXAMS
Wednesday, March 25 - Friday, March 27

MP New Kindergarten Parent Orientation
Monday, March 30, 7pm

MP Kindergarten Screening
Wednesday, April 1 - Friday April 3 , MP

CASA Sector Meeting
Thursday, April 2, 9-10:30 am, Community Room

SCA Open Exec Board Meeting
Friday April 3, 9 am

NYSSMA All-State Levels 5&6
Friday, April 3, 4-9 pm, Herricks
Saturday April 4, 9 am - 4 pm, Herricks

Upcoming Board of Education Meetings
Thursday, March 26, 8 pm, SR (Informal Budget Hearing)
Thursday, April 2, 8 pm, MP (Informal Budget Hearing)
Tuesday, April 21, 8 pm, District Office (Manhasset Budget Adoption and BOCES Vote)

Upcoming Board Policy Committee Meetings
Friday, March 27, 8:30 am
Friday, April 3, 11 am
Friday, April 24, 8:30 am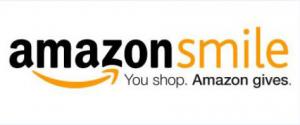 Shop on Amazon and Support the SCA
Go to smile.amazon.com from your computer or mobile device. Same low prices, vast selection and convenient shopping as Amazon.com, and Amazon will donate 0.5% of the purchase price back to the SCA. ALL YEAR LONG!