Munsey Park Concert - Grade 4
Monday, May 22, 9:15 am
PASE Meeting
Tuesday, May 23, 10 am, HS Library Media Center
NYS Science Performance Test - Grade 4
Wednesday, May 24 through Friday, May 26
Board Policy Committee Meeting
Friday, May 26, 8:30 am

Munsey Park 6th Grade Promotional Party
Volunteers needed - please sign up to decorate, set up, chaperone, clean up using the Sign-Up Genius
Please consider making a monetary donation to help fund the event
Questions? Email Becky Donahue or Nancy Albanese
MP BOX TOPS for Education Program
Sign up on the Box Tops Website to support Munsey Park School
To submit your Box Tops, place them in an envelope labeled with your child's teacher's name and grade and send in to school.
Questions? Email Sylvia Aversano
MP 2016/17 SCA Volunteers Needed, Committee Description
The MP SCA would love your help, everyone is encouraged to volunteer!
Become an SCA Member
The SCA provides many rewarding programs, resources and activities for our children throughout the year. Please consider becoming a member.

Memorial Day - Schools Closed
Monday, May 29
NYS Science Test - Grade 4
Tuesday, May 30 through Friday, June 2
Upcoming Board of Education Meeting
Wednesday, May 31, 8 pm, HS
Thusday, June 15, 8 pm, HS
Board Policy Committee Meeting
Friday, June 2, 8:30 am
Munsey Park Field Day
Thursday, June 8
Grades 4 - 6, 9:15 - 11:30 am
Grades K - 3, 1:30 - 3 pm
Grade 6 Marie Rogers Friday Night Live
Friday, June 9, 5:15 - 7 pm, MS Gym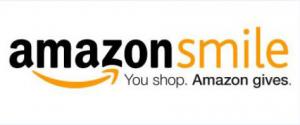 Shop on Amazon and Support the SCA
Go to smile.amazon.com from your computer or mobile device. Same low prices, vast selection and convenient shopping as Amazon.com, and Amazon will donate 0.5% of the purchase price back to the SCA. ALL YEAR LONG!