MAAC Meeting
Monday, February 12, 7:30 pm
MP/SR Cognitive Abilities Testing, Grades 4 - 6
Thursday, February 15
Board of Education Meeting
Thursday, February 15, 8 pm, MS Library
Board Policy Committee Meeting
Friday, February 16, 8:30 am
Munsey Park Box Top Collection Contest
Submit your box tops on the attached sheet or in a ziplock and help your child's class win a prize
Note your child's grade and class on the submission and drop your box tops off at the Munsey Park School main office. The contest runs until Friday, February 16

Become an SCA Member
The SCA provides many rewarding programs, resources and activities for our children throughout the year. Please consider becoming a member.

Winter Recess - Schools Closed
Monday, February 19 through Friday, February 23
Schools Re-open
Monday, February 26
CAC Legislative Affairs
Monday, February 26, 7:30 pm
MP/SR 6th Grade Parent Night
Thursday, March 1, HS Auditorium
Tours 7 pm; Program 7:30 pm

LI String Festival - Grades 5 - 8
Friday, March 2 through Sunday, March 4
Upcoming Board Policy Committee Meetings
Friday, March 2, 8:30 am
Friday, March 9, 11 am
Friday, March 23, 8:30 am
SCA Family Theatre Presentation
Advance Ticket sales available
Wizard of OZ - March 3, 2018 at 2 pm, MP Auditorium
MP/SR Book Fair
Monday, March 5 through Friday, March 9
Family Night, Monday, March 5, 5:30 pm - 8:30 pm
Pre-K Visit, Thursday, March 8, 12:15 pm - 1:15 pm
Upcoming Board of Education Meetings
Thursday, March 8, 8 pm, Charlie Cardillo Community Room
Thursday, March 22, 8 pm, Shelter Rock
SCA Open Executive Board Meeting
Friday, March 9, 9 am
Board Budget Work Session
Saturday, March 10, 9 am - 3 pm, Charlie Cardillo Community Room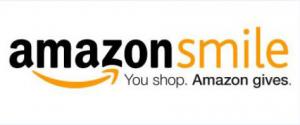 Shop on Amazon and Support the SCA
Go to smile.amazon.com from your computer or mobile device. Same low prices, vast selection and convenient shopping as Amazon.com, and Amazon will donate 0.5% of the purchase price back to the SCA. ALL YEAR LONG!