CAC Finance
Monday, April 15, 7:30 pm
Chamber Recital
Monday, April 15, 8 pm
Board of Education Meeting
Tuesday, April 16, 8 pm, Manhasset Budget Adoption and BOCES Vote
Earth Day Celebration, Go Green Day
Wedneday, April 17
Booster Club
Wednesday, April 17, 7:30 pm
Spring Recess, SCHOOLS CLOSED
Thursday, April 18 - Friday, April 26

Become an SCA Member
The SCA provides many rewarding programs, resources and activities for our children throughout the year. Please consider becoming a member.
Join our Email List Now for SCA and school weekly highlights. 

Schools Reopen
Monday, April 29
CAC Finance
Monday, April 29, 7:30 pm
MAAC
Monday, April 29, 7:30 pm
SCA Fair Book Collection
Thursday, May 2, 4:30 - 7:30 pm, MP
SCA Fair Attic Treasures Collection
Friday, May 3, 9 am - 1:30 pm, MP
SCA Fair
Saturday, May 4, 10 am - 5 pm, MP
Upcoming Board of Education Meetings
Thursday, May 9, 8 pm, District Office, Budget Hearing
Tuesday, May 21, 8 pm, District Office (RESCHEDULED DATE)
Thursday, June 6, 8 pm, District Office
Thursday, June 20, 8 pm, District Office
Upcoming Board Policy Committee Meetings
Friday, May 10, 11 am
Friday, May 17, 8:30 am
Friday, May 31, 8:30 am


Check out the latest HS Staff book recommendation on the monthly MHS Library Newsletter!
Want to Know if it's an Odd or Even Day?
Manhasset School District Parent Portal
Shop on Amazon and Support the SCA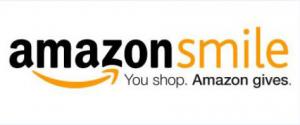 Go to smile.amazon.com from your computer or mobile device. Same low prices, vast selection and convenient shopping as Amazon.com, and Amazon will donate 0.5% of the purchase price back to the SCA. ALL YEAR LONG!