High School Guidance Reminders for May
PASE Meeting
Tuesday, May 23, 10 am, Community Room at New Administration Building
Mandatory Student/Parent Frolic Meeting
Wednesday, May 24, 8 pm
Wednesday, May 31, 8 pm
Monday, June 5, 8 pm (Make-up meeting - for seniors only, no guests)
Every Manhasset High School Senior and a parent and EVERY guest and parent MUST attend one of the scheduled meetings on 5/24 or 5/31 in order to attend the Frolic. Please download and review the information at the link above (also emailed home on 5/12), and come to the meeting prepared with your paperwork and payment ready. The make-up meeting on 6/5 is for seniors ONLY.
Writer's Assembly
Thursday, May 25, Period 1, HS Auditorium
Rep Company
Friday, May 19 - Saturday, May 20
Rescheduled to Thursday, May 25, 7:30 pm, Black Box Theatre

Become an SCA Member
The SCA provides many rewarding programs, resources and activities for our children throughout the year. Please consider becoming a member.
Join our Email List Now for SCA and school weekly highlights. 

Schools Closed, Memorial Day
Monday, May 29
Keyboard Recital
Tuesday, May 30, 7:30 pm
HS Student Senate
Thursday, June 1, 6 pm
POPS Concert
Thursday, June 1, 8 pm, HS Gym

SAT Exams
Saturday, June 3
HS Senior Activities
Monday, June 5, 12 - pm
Tri-M/Art Honor Society Induction Awards
Tuesday, June 6, 7:30 pm
HS/MS Sports Physicals
Wednesday, June 7, 3:15 pm
PoCoHo
Wednesday, June 7, 7:30 pm
Senior Awards Night
Thursday, June 8, 7:30 pm, HS Auditorium
Empire Room
Friday, June 9
ACT (Not at MHS)
Saturday, June 10
Theatre Department Brunch
Sunday, June 11, 11 am

Want to Know if it's an Odd or Even Day?
Manhasset School District Parent Portal
Shop on Amazon and Support the SCA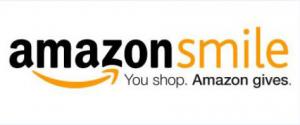 Go to smile.amazon.com from your computer or mobile device. Same low prices, vast selection and convenient shopping as Amazon.com, and Amazon will donate 0.5% of the purchase price back to the SCA. ALL YEAR LONG!