MAAC Meeting
Monday, February 11, 7:30 pm
PASE
Tuesday, February 12, 9:15 am, District Office
Join us as Dr. Jiyon Kim, PhD, Child & Adolescent Psychiatrist and Dr. Karen Fleiss, PsyD, Child & Adolescent Psychologist from the Child Study Center at NYU Langone present "Turbulent Teens or Time to Intervene - Recognizing Depression in Youth"
PoCoHo
Tuesday, February 12, 7:30 pm, Black Box Theatre
Booster Club
Wednesday, February 13, 7:30 pm
HS Student Senate
Thursday, February 14, 6 pm
Board Policy Committee Meeting
Friday, February 15, 8:30 am
WINTER RECESS - SCHOOLS CLOSED
February 18 - February 22

Class of 2020 Frolic Fundraiser
Saturday, March 2, 8 pm - 11 pm, Home of The Colombos Family
RSVP HERE by February 27
Join the Class of 2020 parents raise money for Frolic that will take place on their graduation night. The fundraiser will be during the Junior Prom. Drop or Mail your check to Paula Gaccione (5 Eton Crest) or Mary Felman (6 Stone Hill Drive North). Please make checks out to "MSCA" and notate "2020 Frolic" in the Memo section.
Become an SCA Member
The SCA provides many rewarding programs, resources and activities for our children throughout the year. Please consider becoming a member.
Join our Email List Now for SCA and school weekly highlights. 

Schools Reopen
Monday, February 25
Guidance Mock College Interview Night
Wednesday, February 27, 6:30 pm
Upcoming Board of Education Meetings
Thursday, February 28, 8 pm, District Office
Thursday, March 14, 8 pm, District Office
Thursday, March 28, 8pm, SR
Thursday, April 11, 8pm, Informal Budget Meeting, MP
Upcoming Board Policy Committee Meetings
Friday, March 1, 8:30 am
Friday, March 15, 11:00 am
Friday, March 22, 8:30 am
Friday, March 29, 8:30 am
Junior Prom
Saturday, March 2, 8 pm - 12 am, Bridgeview Yacht Club
Promenade will occur in the HS Gym at 6 PM
Thursday, February 14 and Friday, February 15, Tickets sold during Periods 3 - 7, Cafeteria.
The cost of a ticket is $145. Payment is by cash or check made out to "Manhasset GO."
As outlined in the Junior Prom letter, payment must be accompanied by the appropriate form(s) or a ticket cannot be purchased. We look forward to an amazing event!
HS Lacrosse/Baseball/Softball Begin
Monday, March 4
End of 3rd Progress Report Period, Grade 7-12
Friday, March 8
SAT Exams (NOT at MHS)
Saturday, March 9
Tower Foundation Dinner Dance
Saturday, March 9, 7:30pm


Want to Know if it's an Odd or Even Day?
Manhasset School District Parent Portal
Shop on Amazon and Support the SCA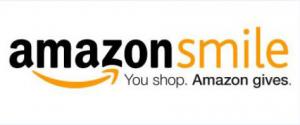 Go to smile.amazon.com from your computer or mobile device. Same low prices, vast selection and convenient shopping as Amazon.com, and Amazon will donate 0.5% of the purchase price back to the SCA. ALL YEAR LONG!