High School Guidance Reminders for April
PASE Meeting
Tuesday, April 25, 10 am, Secondary School Admin Building
Topic: Transitioning to secondary school for special education students.
SEPTA Meeting
Wednesday, April 26, 7 pm, Manhasset Public Library
Topic: Manhasset School District Budget Review
Chamber Recital
Wednesday, April 26, 8 pm

World Languages Honor Society Induction
Thursday, April 27, 7:30 pm
Save The Date! Budget Vote and Board Elections
Tuesday, May 16, HS Gym, 6:30 am - 10 pm
Voter Registration and Absentee Ballot Information
The Educational Grants Committee is accepting Financial Aid Applications now!
Applications due Friday, May 19
The SCA Educational Grants Committee and the Manhasset Student Aid Association (MSAA) provide funds for the post-secondary education of MHS graduates, using the same application for each. Your application is reviewed individually by each group and the monetary award is not affected if you apply to both.


Become an SCA Member
The SCA provides many rewarding programs, resources and activities for our children throughout the year. Please consider becoming a member.
Join our Email List Now for SCA and school weekly highlights. 

High School AP Exams
Monday, May 1 - Friday, May 12
SCA Fair Books/DVD Collection
Thursday, May 4, 4:30 - 7:30 pm, Munsey Park School
Board of Education Meeting
Thursday, May 4, 8 pm, HS, Budget Hearing
SCA Fair Attic Treasures Collection
Friday, May 5, 9 am - 1:30 pm, Munsey Park School
SAT Exams
Saturday, May 6, 8 am
SCA Fair
Saturday, May 6, 10 am - 5 pm, Munsey Park School
NYSSMA Piano Festival
Monday, May 8 - Tuesday, May 9, 4-9 pm, C.W. Post
SCA General Membership Meeting
Tuesday, May 9, 7:30 pm
CASA Sector Meeting
Thursday, May 11, 9 am, HS
End of 4th Progress Report Period, Grades 7-12
Friday, May 12
HS/MS SCA Joint Parent Council Meeting
Friday, May 12, 10 am, Middle School Media Center

Want to Know if it's an Odd or Even Day?
Manhasset School District Parent Portal
Shop on Amazon and Support the SCA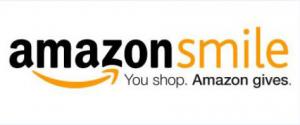 Go to smile.amazon.com from your computer or mobile device. Same low prices, vast selection and convenient shopping as Amazon.com, and Amazon will donate 0.5% of the purchase price back to the SCA. ALL YEAR LONG!