Dedication of the Karl F. Hueglin, Jr. Black Box Theater
Tuesday, February 11, 7:00 pm, Manhasset HS Black Box
Please join us in the renaming of the Manhasset HS Black Box Theater in memory of Karl F. Hueglin, Jr. He dedicated 40+ years of service to the Manhasset Community, especially supporting the Manhasset Theater Department with set production for all the plays.

Booster Club
Wednesday, February 12, 7:30 pm
HS Student Senate
Thursday, February 13, 6 pm
PoCoHo
Thursday, February 13, 7:30 pm, Black Box Theatre
WINTER RECESS - SCHOOLS CLOSED
February 17 - February 21
SCHOOLS REOPEN
Monday, February 24

Become an SCA Member
The SCA provides many rewarding programs, resources and activities for our children throughout the year. Please consider becoming a member.
Join our Email List Now for SCA and school weekly highlights. 

PASE Meeting
Tuesday, February 25, 9:15 am, Charlie Cardillo Community Room
Guidance Mock College Interview Night
Wednesday, February 26, 6:30 pm
Upcoming Board of Education Meeting
Thursday, February 27, 8 pm, District Office
Upcoming Board Policy Committee Meeting
Friday, February 28, 8:30 am
End of Third Marking Period, Grades 7 - 12
Friday, March 6
Junior Prom
Saturday, March 7
Promenade - 6 PM, MHS Gym
Dance - 8 pm to 12 am, The North Ritz Club
Please see Junior Prom letter for more info
Payment must be accompanied by the appropriate form(s) or a ticket cannot be purchased.

Tower Foundation Dinner Dance
Saturday, March 14, 7:30 pm
UPCOMING SCA HS/MS Joint Parent Council Meetings
Click here to check out the informative upcoming SCA meetings for the year.

Check out the latest HS Staff book recommendation on the monthly MHS Library Newsletter!
Want to Know if it's an Odd or Even Day?
Manhasset School District Parent Portal
Shop on Amazon and Support the SCA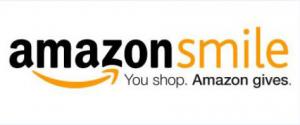 Go to smile.amazon.com from your computer or mobile device. Same low prices, vast selection and convenient shopping as Amazon.com, and Amazon will donate 0.5% of the purchase price back to the SCA. ALL YEAR LONG!