High School Guidance March Reminders
HS Spring Concert I
Tuesday, March 28, 8 pm
SCA School Budget Review
Wednesday, March 29, 7:30 pm, Munsey Park School
HS Spring Concert II
Thursday, March 30, 8 pm
Class of 2017 Senior Prom
Saturday, April 1, Cradle of Aviation in Garden City, NY
Final Class of 2017 Frolic Fundraiser (During the Senior Prom)
Saturday, April 1, 7:30 pm - 10:30 pm, at the Klimusko's home
Please send RSVP by March 27 to Jeannette Reilly, 3 Westgate Blvd, Manhasset. Volunteer here to provide appetizers and dessert. Questions? Email Carol Conner or Amy Keogh
Senior Prom Discounts From Local Merchants
Two Plandome Road merchants are teaming up with CASA and the SCA to help us help our kids! If you are shopping for a corsage or boutonniere for the Senior Prom, Flower Shop, Inc. at 61 Plandome Road will donate 20% of your purchase to CASA and the SCA. Please mention this offer when you place your order at 516-869-0098. If you're planning hair or make-up services on Prom Day, Blow Beauty Bars at 397 Plandome Road  will donate 20% of the service price to CASA and the SCA. Please call 516-365-1111 to schedule your appointment and please mention this offer. The Shoe Box at the Americana will also offer a discount if you mention you are shopping for the Prom. Thank you in advance for your support!

Become an SCA Member
The SCA provides many rewarding programs, resources and activities for our children throughout the year. Please consider becoming a member.
Join our Email List Now for SCA and school weekly highlights. 

Guidance Career Night
Tuesday, April 4, HS, 7:30 pm
NYSSMA Solo Festival
Wednesday, April 5 - Thursday, April 6
SEPTA Meeting
Thursday, April 6, 7:30 pm
Topic: Stress & Screens: How to Thrive not Just Survive!  Featuring Dr. Edward Hallowell, Author & World Renowned ADHD Expert (In partnership with Manhasset CASA). Registration Required.
Upcoming Board of Education Meetings
Thursday, April 6, 8 pm, MP, Informal Budget Hearing
Thursday, April 20, 8 pm, HS, Budget Adoption and BOCES Vote
End of 3rd Marking Period, Grades 7 -12
Friday, April 7
ACT (Not at MHS)
Saturday, April 8
Schools Closed, Spring Recess
Monday, April 10 - Monday, April 17
Schools Reopen
Tuesday, April 18

SCA Summer Studies Applications Available
Program is open to MHS Juniors. Questions? Email Caroline Smith
Don't delay! Teacher Recommendations are due March 17, and applications are due March 24.
Attention Class of 2020!
Be sure to add manhassetclassof2020@yahoo.com to your email address book. You might not be getting important class information from your GLC if this address is being treated as spam.
Want to Know if it's an Odd or Even Day?
Manhasset School District Parent Portal
Shop on Amazon and Support the SCA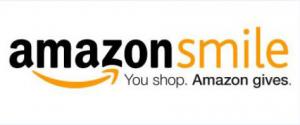 Go to smile.amazon.com from your computer or mobile device. Same low prices, vast selection and convenient shopping as Amazon.com, and Amazon will donate 0.5% of the purchase price back to the SCA. ALL YEAR LONG!