PASE Membership Meeting
Tuesday, May 17, 9:15 am via Zoom
Topic:  "Benefits and Challenges of Parenting in a Hyper Digital Age"
Presented by: Allison Bonacci, Cyber Safety Consulting
The Zoom Link to join is:  
Join PASE Zoom Meeting
https://us02web.zoom.us/j/7937304614?pwd=S0czN05yNlQ5elMrVDZNcXNZVGwwUT09
Meeting ID: 793 730 4614
Passcode: 331628
Budget Vote, Board Elections
Tuesday, May 17, 7 am - 9 pm, HS GYM
SCA Staff Appreciation Luncheon
Wednesday, May 18
HS Student Senate
Thursday, May 19, 6 pm
HS Spring Concert I
Thursday, May 19, 7:30 pm
End of 4th Progress Report Period Grades, Grades 7 - 12
Friday, May 20

Volunteers Needed - SCA HS/MS Teacher & Staff Appreciation Luncheon
Wednesday, May 18
Volunteers needed to help set, serve food and clean up after the event. Click HERE to sign up.
Volunteers Needed - Frolic 2022
The Senior Frolic 2022 will be on June 24, 2022, immediately following graduation. This annual event has become a staple among the special Manhasset traditions. This will be an outdoor event, and plans are now in full swing. We are calling on all talents, including artists, creative directors, artisans, carpenters, electricians, organizers, Chairpersons, and more!!! If you wish to be involved in this exciting senior event, PLEASE VOLUNTEER! Your child does not have to be a Senior to be involved. Click HERE to sign up.
Manhasset Booster Club Membership Drive
Help support our athletes, teams, community, fields and facilities by becoming a member of the Booster Club! Click HERE for more information.
Become an SCA Member
The SCA provides many rewarding programs, resources and activities for our children throughout the year. Please consider becoming a member. Click here to complete the online membership form.
Join our Email List Now for SCA and school weekly highlights. 

NYSSMA Major Organization Festival
Monday, May 23 - Thursday, May 26, Hofstra
MAAC
Monday, May 23, 7:30 pm
HS Spring Concert 2
Wednesday, May 25, 7:30 pm
Board of Education Meeting
Thursday, May 26, 7:30 pm, District Office

Mandatory Parent/Student Frolic Meeting
Thursday, May 26, 8:30 pm, Zoom
At least one parent/guardian AND any senior planning to attend the Frolic must participate in this Zoom meeting.
Board Policy Committee Meetings
Friday, May 27, 9:00 am
Friday, June 3, 9:00 am
Memorial Day, SCHOOLS CLOSED
Monday, May 30
Keyboard Recital
Tuesday, May 31, 7:30 pm
US History & Government Regents
Wednesday, June 1
Rep Company
Friday, June 3, 7:30 pm
Saturday, June 4, 7:30 pm

SAT Exam
Saturday, June 4, 8 am
Theatre Brunch
Sunday, June 5, 11 am

Want to Know if it's an Odd or Even Day?
Manhasset School District Parent Portal
Shop on Amazon and Support the SCA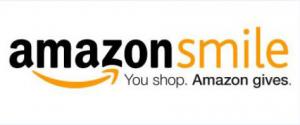 Go to smile.amazon.com from your computer or mobile device. Same low prices, vast selection and convenient shopping as Amazon.com, and Amazon will donate 0.5% of the purchase price back to the SCA. ALL YEAR LONG!