LAST CALL FOR HS/MS SCA DIRECTORY!
DEADLINE, Friday, October 25.
If your contact information has changed or if your child is new to the district and would like to be included in the directory, please fill out the directory form. Scan or send a photo of the form by email or mail to: Penny Stefanakis, 34 Great Oak Road
Columbus Day, Schools Closed
Monday, October 14
Booster Club
Tuesday, October 15, 7:30 pm
Board of Education Meeting
Tue sday, October 15, 8 pm, District Office
HS Community Service Fair
Wednesday, October 16, 10am, HS Main Hallway
MWCABC Ladies Night Out
Wednesday, October 16, 6:30 pm
Grades 7 -11 Photo Retakes
Thursday, October 17
HS Student Senate
Thursday, October 17, 6 pm
HS Blood Drive
Friday, October 18
HS Mini College Fair
Friday, October 18, 9 am - 10:30 am
Board Policy Committee Meeting
Friday, October 18, 8:30 am

PSAT Exam
Saturday, October 19, 8am
Marching Band NYS Championships
Sunday, October 20, Central Islip

Become an SCA Member
The SCA provides many rewarding programs, resources and activities for our children throughout the year. Please consider becoming a member.
Join our Email List Now for SCA and school weekly highlights. 

PASE "Strategies to Address Challenging Behaviors" Kathleen M. Feeley, PhD.
Tuesday, October 22, 9:15 am, Charlie Cardillo Community Room
Art for a Cure Charity Auction
Tuesday, October 22, 6:30 pm - Preview, 7 pm - Auction, HS Cafeteria
CASA Community Presentation
Carli Bushoven-"What Made Maddy Run"
Thursday, October 24, 7:30 pm, HS Auditorium
Board Policy Committee Meeting
Friday, October 25, 8:30 am

ACT Exam (NOT AT MHS)
Saturday, October 26
Board Of Education Tenure Recognition Event
Tuesday, October 29, 7:30 pm, Black Box Theatre
SCA Open Executive Board Meeting
Friday, November 1, 9 am
SCA HS/MS Joint Parent Council Meeting
Friday, November 1, 10 am
Board Policy Committee Meetings
Friday, November 1, 11 am
Harlem Wizards Basketball Community Event
Friday, November 1, 7pm, HS Gym
SAT Exam
Saturday, November 2, 8 am
Marching Band Competition USSBA Championship
Saturday, November 2, Allentown, PA

Check out the latest HS Staff book recommendation on the monthly MHS Library Newsletter!
Want to Know if it's an Odd or Even Day?
Manhasset School District Parent Portal
Shop on Amazon and Support the SCA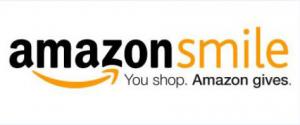 Go to smile.amazon.com from your computer or mobile device. Same low prices, vast selection and convenient shopping as Amazon.com, and Amazon will donate 0.5% of the purchase price back to the SCA. ALL YEAR LONG!