National Honor Society Induction
Monday, December 10, 7:30 pm
Hoffman Basketball Tournament
Thursday, December 13, 5 & 7 pm
Saturday, December 15, 10 am & 2 pm
Just Over The Top (JOTT) and More Fundraiser!
Thursday, December 13, 6 - 8 pm, 593 Plandome Road, Manhasset
You are cordially invited to shop for your favorite cause. 10% of all sales will be donated to the Manhasset SCA!
HS Holiday Concert I
Thursday, December 13, 8 pm
Board of Education Meeting
Thursday, December 13, 8 pm, MP
End of 2nd Progress Report Period, Grades 7 - 12
Friday, December 14
Board Policy Committee Meeting
Friday, December 14, 8:30 am
Mueller-Sims Basketball Tournament
Friday, December 14, 5 & 7 pm
Saturday, December 15, 12 & 4 pm

Become an SCA Member
The SCA provides many rewarding programs, resources and activities for our children throughout the year. Please consider becoming a member.
Join our Email List Now for SCA and school weekly highlights. 

MAAC
Monday, December 17, 7:30 pm
HS Holiday Concert II
Wednesday, December 19, 8 pm
Booster Club
Thursday, December 20, 7:30 pm
HS Candy Cane Tournament
Friday, December 21
Holiday Recess - SCHOOLS CLOSED
Monday, December 24 to Tuesday, January 1
Upcoming Board Policy Committee Meetings
Friday, January 4, 8:30 am
Friday, January 11, 11 am
Friday, January 25, 8:30 am
Upcoming Board of Education Meetings
Thursday, January 10, 8 pm, District Office
Thursday, January 24, 8 pm, District Office
Thursday, February 7, 8 pm, MS Library

Want to Know if it's an Odd or Even Day?
Manhasset School District Parent Portal
Shop on Amazon and Support the SCA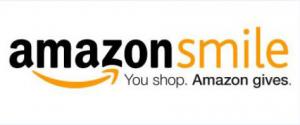 Go to smile.amazon.com from your computer or mobile device. Same low prices, vast selection and convenient shopping as Amazon.com, and Amazon will donate 0.5% of the purchase price back to the SCA. ALL YEAR LONG!