Audit Committee Meeting
Monday, March 19, 7:30 pm
MAAC Meeting
Monday, March 19, 7:30 pm
SCA School Budget Review ** CANCELLED **
Tuesday, March 20, 7:30 pm, Charlie Cardillo Community Room
**Parents can attend the BOE Informal Budget meetings held at Shelter Rock on Thursday, March 22 at 8pm OR on Thursday, April 12 at Munsey Park at 8pm**
CASA Yoga Fundraiser
Thursday, March 22, 12:45 pm - 2:45 pm
Join us for an afternoon of yoga and body care in support of CASA. Our event includes a creative Vinyasa yoga class for all levels by Joanne Kane, followed by refreshments and a demo by Jeanine Toes of Emma's Elixirs. Raffle tickets for sale for fun prizes too! All are welcome! Please RSVP to Patti Anne Reilly.
Board of Education Meeting
Thursday, March 22, 8pm, Informal Budget Hearing, SR

Board Policy Committee Meeting
Friday, March 23, 8:30 am

SCA Saturday Series Theatre Presentation
Saturday, March 24, 2 pm, SR Auditorium
Come and support our students at the FREE theater presentation of "Beauty and The Beast".

Join an SCA Committee!
SR Volunteer Form SR Committee Descriptions
Be an integral part of your child's education by volunteering for one of the SCA's parent positions! Have a look at the attached volunteer forms and match your time and talent with the jobs that are open. Whether you can volunteer to be a chairperson or would like to work for an hour at a program, all are encouraged to volunteer.
Become an SCA Member
The SCA provides many rewarding programs, resources and activities for our children throughout the year. Please consider becoming a member. Submit your 2017/2018 membership registration and dues now!

CAC Finance Meeting
Monday, March 26, 7:30 pm
Holy Thursday, Schools Closed
Inclement Weather Contingency Day, After Five Days Used
Good Friday, Schools Closed
Passover Begins at Sunset
Spring Recess, Schools Closed
Monday, April 2 to Friday, April 6
NYS English Language Arts Exams, Grades 3 - 8
Wednesday, April 11 - Friday, April 13
Upcoming Board of Education Meetings
Thursday, April 12, 8 pm, Informatl Budget Hearing, MP
Thursday, May 3, 8 pm, Budget Hearing, Charlie Cardillo Community Room
Upcoming Board Policy Committee Meetings
Friday, April 13, 8:30 am
Friday, April 27, 8:30 am
Friday, May 4, 8:30 am
Planet Manhasset Presents: Farm to Table Luncheon
Wednesday, April 18, 12 pm - 2 pm
Eat good food, go green, listen and learn from representatives of Slow Food North Shore and Aura rated App at Osteria Leana, 76 South Street, Oyster Bay. Invitation to follow.

SR BOXTOPS For Education Program
Sign up on the Box Top Website to earn credits and continue sending your BoxTops to school! Questions? Contact Celeste Sforza.

SR Birthday Card
If your child wishes to celebrate his or her birthday without sweet treats, he or she may fill out the Birthday Card letter and receive a birthday card created by our art teacher, Mrs. Tripi.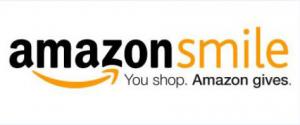 Shop on Amazon and Support the SCA
Go to smile.amazon.com from your computer or mobile device. Same low prices, vast selection and convenient shopping as Amazon.com, and Amazon will donate 0.5% of the purchase price back to the SCA. ALL YEAR LONG!
Manhasset School District Parent Portal, Link to Portal>>