No Classes For Students, Grades K-6, Parent-Teacher Conference Day
Monday, November 13
Board of Education Meeting
Monday, November 13, 8 pm (DATE CHANGE from Tuesday, November 21)
SCA Restaurant Week Begins!
Tuesday, November 14 - Friday, November 17
Be Sure to Buy Your Restaurant Week Card
10% of what card holders spend goes back to the SCA.
CASA Presents, Speak Sobriety featuring Stephen Hill
Tuesday, November 14, 2017, 3:30 pm (Grades 9-12) , 5:30 pm (Grades 7-8) , MHS Gynasium
All Parents Welcome!
SCA Enrichment Presents Author David Adler to SR & MP 3rd Graders
Tuesday, November 14
SEPTA Meeting, Raising your Kids without Raising your Voice
Tuesday, November 14, 7 pm, Dr. Norman Fried, PhD, Manhasset Public Library
All are welcome! Questions? Contact Us
SCA Luncheon In Celebration of Restaurant Week!
Wednesday, November 15, 12 pm, Gatsby's Landing, Roslyn
RSVP 516-277-2318.
CASA Presents, Active Parenting NOW for K-6 Parents
Thursdays, November 16 & 30, December 14, 7 pm, Manhasset Public Library
Registration is required, SIGN UP GENIUS
SR Photo Make-Up Day
Thursday, November 16
SCA Enrichment Presents Birds of Prey to SR & MP 5th Graders
Friday, November 17
Board Policy Committee Meeting
Friday, November 17, 8:30 am

Join an SCA Committee!
SR Volunteer Form SR Committee Descriptions
Be an integral part of your child's education by volunteering for one of the SCA's parent positions! Have a look at the attached volunteer forms and match your time and talent with the jobs that are open. Whether you can volunteer to be a chairperson or would like to work for an hour at a program, all are encouraged to volunteer.
Become an SCA Member
The SCA provides many rewarding programs, resources and activities for our children throughout the year. Please consider becoming a member. Submit your 2017/2018 membership registration and dues now!

NO SCA Saturday Series Musical Theatre Sign-Up
Monday, November 20, 6:45 pm, Manhasset Public Library
Please note, this is INCORRECT ON THE CALENDAR. There is NO Musical Theatre Sign-Up.
Winter Session does not begin until January 20, 2018 and Winter Musical Theater sign-up will be held on January 10, 2018.
MAAC Meeting
Monday, November 20, 7:30 pm
PoCoHo
Tuesday, November 21, 7:30 pm, Black Box Theatre
District Emergency Management Plan, Early Dismissal Drill, Grades K-12
Wednesday, November 22
All schools will be dismissed 15 minutes prior to regular dismissal time.
Schools Closed, Thanksgiving Recess
Thursday, November 23 - Friday, November 24
PASE Meeting
Tuesday, November 28, 9:15 am, Charlie Cardillo Community Room
NYSSMA All-State Conference
November 30 - December 2
No Classes for Students, Grades K - 6, Parent-Teacher Conference Day
Friday, December 1
Board Policy Committee Meeting
Friday, December 1, 8:30 am
SCA Family Theatre Presentation
Saturday, December 2, 2 pm, MP


SR 6th Grade Yearbook
Please submit photos for the Yearbook by November 15th. Click here for directions and instructions.
SR BOXTOPS For Education Program
Sign up on the BoxTops website to earn credits, and continue sending your BoxTops to school! Questions? Contact Celeste Sforza.

SR Birthday Card
If your child wishes to celebrate his or her birthday without sweet treats, he or she may fill out the Birthday Card letter and receive a birthday card created by our art teacher, Mrs. Tripi.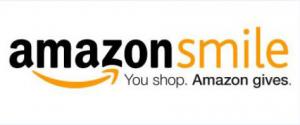 Shop on Amazon and Support the SCA
Go to smile.amazon.com from your computer or mobile device. Same low prices, vast selection and convenient shopping as Amazon.com, and Amazon will donate 0.5% of the purchase price back to the SCA. ALL YEAR LONG!
Manhasset School District Parent Portal, Link to Portal>>