Audit Committee
Monday, January 14, 7:30 pm
All-County Rehearsals
Tuesday, January 15 - Friday, January 18
PASE Meeting
Tuesday, January 15, 9:15 am
Join us as Dr. Charles Leone and Dr. Rebecca Chowske, District Coordinator of English Language Art provide an overview of the NWEA/MAP Assessments
SEPTA G&T Gifted/Talented Division Presents: The Gifted Child
Wednesday, January 16, 7 pm, Manhasset Public Library (lower level)
RSVP HERE. Questions? Contact Us
SCA Enrichment Presents Simple Machines by Science Museum of LI to SR 3rd Graders
Thursday, January 17
SR Winter Extended Extras
Classes begin the week of January 28, 2019
Thanks to amazing teacher participation we are able to offer several new programs for grades K-6th! We now have Kitchen Science through 6th Grade! Language classes for every grade! Videography, a Kindness Club and MORE! It's not too late! Deadline for registration Friday, January 18. Please send the attached form and payment into school with your child in an envelope marked "SCA Mailbox - Extended Extras."
All-County Concerts
Friday, January 18 and Saturday, January 19, Tilles Center


Seeking Nominees for SCA Executive Board Positions
The SCA Nominating Committee is looking to fill the following two-year positions for the 2019-2021 SCA Executive Board:
Executive President
Executive Secretary
High School President
Shelter Rock President
Information about the positions can be found in the SCA bylaws.
Nominations, including self nominations, accepted in person, by phone, by electronic communication, or in writing, by January 18, 2019. Send to Alexandra Colombos (917-841-6473) or Sharon Messina (516-776-0876)
Join a SCA Committee!
SR 2018/19 SCA Volunteer Form and SR SCA Committee Descriptions
Be an integral part of your child's education by volunteering for one of the SCA's parent positions! Have a look at the attached volunteer forms and match your time and talent with the jobs that are open. Whether you can volunteer to be a chairperson or would like to work for an hour at a program, all are encouraged to volunteer.
Become an SCA Member
The SCA provides many rewarding programs, resources and activities for our children throughout the year. Please consider becoming a member. Submit your 2018/2019 membership registration and dues now!

Martin Luther King Jr. Day, SCHOOLS CLOSED
Monday, January 21
SCA Enrichment Presents Electric Safety Town by PSEG to SR 4th Graders
Wednesday, January 23
SCA Enrichment Presents Sesame Street Let's Get Ready by PSEG to SR K-2
Thursday, January 24
Upcoming Board of Education Meetings
Thursday, January 24, 8 pm, District Office
Thursday, February 7, 8 pm, MS Library
Thursday, February 28, 8 pm District Office
Thursday, March 14, 8 pm, District Office
Upcoming Board Policy Committee Meetings
Friday, January 25, 8:30 am
Friday, February 1, 8:30 am
Friday, February 8, 8:30 am
Friday, February 15, 8:30 am
MAAC Meeting
Monday, January 28, 7:30 pm
SR Guess Who's Coming to Read?
Wednesday, January 30

SR BOXTOPS For Education Program
Sign up on the BoxTops website to earn credits, and continue sending your BoxTops to school! Questions? Contact Celeste Sforza.
SR Birthday Card
If your child wishes to celebrate his or her birthday without sweet treats, he or she may fill out the Birthday Card letter and receive a birthday card created by our art teacher, Mrs. Tripi.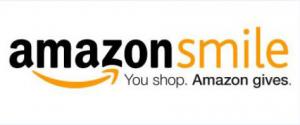 Shop on Amazon and Support the SCA
Go to smile.amazon.com from your computer or mobile device. Same low prices, vast selection and convenient shopping as Amazon.com, and Amazon will donate 0.5% of the purchase price back to the SCA. ALL YEAR LONG!
Manhasset School District Parent Portal, Link to Portal>>