SR Promotional Assembly
Wednesday, June 20, 8:45 am
Shelter Rock Sixth Grade Promotion Party
The 6th Grade Promotion Party is Thursday, June 21st, 6:30 - 8:30 pm in the Shelter Rock Gym. Please consider donating and/or volunteering your time. We are looking forward to a fun night for our 6th Grade graduates! Any questions please contact Leslie Fleck or Alexandra Beschel. Sign up HERE.
Board of Education Meeting
Thursday, June 21, 8 pm, Charlie Cardillo Community Room

SR Half Day/Last Day of School
Friday, June 22, Dismissal 11:55 am
SR 2018/19 School Supply order form
Don't miss out on the opportunity to order School Supplies through our SCA fundraiser!
Orders due Wednesday, June 21. Raindew fulfills orders for grades K - 6.
Packages ready for pick-up August 22 - August 24 at Raindew.
Any questions please reach out to Debbie Machare (dmachare@yahoo.com) 

Join an SCA Committee!
SR Volunteer FormSR Committee Descriptions
Be an integral part of your child's education by volunteering for one of the SCA's parent positions! Have a look at the attached volunteer forms and match your time and talent with the jobs that are open. Whether you can volunteer to be a chairperson or would like to work for an hour at a program, all are encouraged to volunteer.
Become an SCA Member
The SCA provides many rewarding programs, resources and activities for our children throughout the year. Please consider becoming a member. Submit your 2017/2018 membership registration and dues now!

Upcoming Board of Education Meetings
Thursday, July 12, 7 pm, Charlie Cardillo Community Room, Reorganizational Meeting
Thursday, July 26, 7pm, Charlie Cardillo Community Room

SR BOXTOPS For Education Program
Sign up on the Box Top Website to earn credits and continue sending your BoxTops to school! Questions? Contact Celeste Sforza.

SR Birthday Card
If your child wishes to celebrate his or her birthday without sweet treats, he or she may fill out the Birthday Card letter and receive a birthday card created by our art teacher, Mrs. Tripi.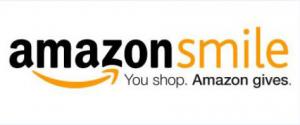 Shop on Amazon and Support the SCA
Go to smile.amazon.com from your computer or mobile device. Same low prices, vast selection and convenient shopping as Amazon.com, and Amazon will donate 0.5% of the purchase price back to the SCA. ALL YEAR LONG!
Manhasset School District Parent Portal, Link to Portal>>