NYSSMA Solo Festival, Levels 1-4
Monday, March 25 - Tuesday, March 26, 4 - 9 pm, at Manhasset
Audit Committee Meeting
Monday, March 25, 7:30 pm
CASA Quarterly Coalition Sector Meeting
Thursday, March 28, 9 am, District Office
Board of Education Meeting
Thursday, March 28, 8 pm, SR
Board Policy Committee Meeting
Friday, March 29, 8:30 am


Become an SCA Member
The SCA provides many rewarding programs, resources and activities for our children throughout the year. Please consider becoming a member. Submit your 2018/2019 membership registration and dues now!

CAC Finance Meeting
Monday, April 1, 7:30 pm
NYS Grades 2-8 English Language Arts Exam
Tuesday, April 2 - Thursday, April 4
SR New Kindergarten Screening Parent Orientation
Thursday, April 4, 7 pm, SR
Upcoming Board Policy Committee Meetings
Friday, April 5, 8:30 am
Friday, April 12, 11 am
Friday, April 26, 8:30 am
Friday, May 10, 11 am
MP/SR Kindergarten Screening
Monday April 8 - Friday April 12
PASE Meeting
Tuesday, April 9, 9:15 am, DIstrict Office
Upcoming Board of Education Meetings
Thursday, April 11, 8 pm, Informal Budget Meeting, MP
Tuesday, April 16, 8 pm, Manhasset Budget Adoption and BOCES Vote, District Office
Thursday, May 9, 8 pm, District Office, Budget Hearing, District Office
Thursday, May 23, 8 pm, District Office
SCA Open Executive Board Meeting
Friday, April 12, 9 am
NYSSMA ALL-STATE FESTIVAL
Friday, April 12 - Saturday, April 13, at Herricks
Shed the Meds
Saturday, April 13, 9:30 am - 12:30 pm, Shelter Rock

SR BOXTOPS For Education Program
Sign up on the BoxTops website to earn credits, and continue sending your BoxTops to school! Questions? Contact Celeste Sforza.
SR Birthday Card
If your child wishes to celebrate his or her birthday without sweet treats, he or she may fill out the Birthday Card letter and receive a birthday card created by our art teacher, Mrs. Tripi.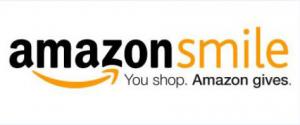 Shop on Amazon and Support the SCA
Go to smile.amazon.com from your computer or mobile device. Same low prices, vast selection and convenient shopping as Amazon.com, and Amazon will donate 0.5% of the purchase price back to the SCA. ALL YEAR LONG!
Manhasset School District Parent Portal, Link to Portal>>