Board of Education Meeting
Tuesday, May 17, District Office

Budget Vote, Board Elections
Tuesday, May 17, 7 am - 9 pm, HS Gym
PASE Meeting
Tuesday, May 17, via zoom at 9:15 am
Join PASE Zoom Meeting
SCA Enrichment Presents Author Shana Corey to SR and MP 3rd Graders
Wednesday, May 18
Also, a big Thank you to the SCA for sponsoring the author Gordon Korman, who visited the Shelter Rock 6th grade on Friday, May 13th.
SR Teacher and Staff Appreciation Day
Wednesday, May 18
This event portrays our thanks for the tireless efforts made by the Staff of Shelter Rock for our children.  This day happens strictly through parent donations.  Please consider helping by donating. All funds go directly towards decorations, food and raffle baskets.  Donations can be made through a simple click. To volunteer, Click here to sign up!  We thank you in advance and look forward to truly appreciating the staff of Shelter Rock!
Board Policy Committee Meeting
Friday, May 20, 9 am
Shelter Rock Graduation Lawn Signs
If you are interested in ordering lawn sign for your Kindergartner or 6th Grader, please sign up here. The last day to sign up is May 20th.


Become an SCA Member
The SCA provides many rewarding programs, resources and activities for our children throughout the year. Please consider becoming a member. Click here to pay your annual SCA MEMBERSHIP FEES
Join an SCA Committee!
Your help is integral to our success and our children count on us! Match your time and talent by contributing for a chair or volunteer position. All are encouraged to volunteer. See the attached volunteer form.


Upcoming Board Policy Committee Meetings
Friday, May 27, 9 am
Friday, June 3, 9 am
Upcoming Board of Education Meetings
Thursday, May 26, 7:30 pm, District Office
Tuesday, June 7, 7:30 pm, District Office
MAAC Meeting
Monday, May 23, 7:30 pm
SR Concert Band/Orchestra
Monday, May 23, 7:30 pm, MP
Memorial Day - SCHOOLS CLOSED
Monday, May 30
SR Field Days
Thursday, June 2 - Grades K-2 (AM), Grades 3-4 (PM)
Friday, June 3 - Grades 5 & 6
Monday, June 6 - Rain Date

M.A.X. Program Information
The M.A.X. Program is up and running at Shelter Rock School! Please see the attached flyer regarding this program.
Club M.A.X. (Summer)
Tuesday, July 5th - Friday, August 12th - various options
 Please see the attached link for Information and Registration!!

Chromebook Tech Support
If you are experiencing any Chromebook issues, please call (631) 883-5190 from 8:00 am - 4:00 pm, Monday through Friday, or send an email to MPSITHELP@manhassetschools.org
SR BOXTOPS for Education Program
Download the BOX TOP for Education app on your iPhone or Android to set up an account and earn money for the school.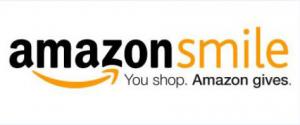 Shop on Amazon and Support the SCA
Go to smile.amazon.com from your computer or mobile device. Same low prices, vast selection and convenient shopping as Amazon.com, and Amazon will donate 0.5% of the purchase price back to the SCA. ALL YEAR LONG!
Manhasset School District Parent Portal, Link to Portal>>