Tower Foundation Bingo, Grades 3 and 4
Monday, November 5, 7 pm
Election Day / Superintendent's Conference Day, Schools Closed
Tuesday, November 6
Elementary Assessment Overview, Grades K - 6
November 8, 9:15 am, SR Auditorium
Administrators will present an overview of the assessments students will come across in grades K - 6. (For those who cannot attend this presentation, please know it will be videotaped and posted on the district website.)
English Honor Society Induction
Thursday, November 8, 7:30 pm, SR Auditorium
Board Policy Committee Meeting
Friday, November 9, 8:30 am
Veterans Day, Schools Closed
Monday, November 12

Join an SCA Committee!
SR 2018/19 SCA Volunteer Form and SR SCA Committee Descriptions
Be an integral part of your child's education by volunteering for one of the SCA's parent positions! Have a look at the attached volunteer forms and match your time and talent with the jobs that are open. Whether you can volunteer to be a chairperson or would like to work for an hour at a program, all are encouraged to volunteer.
Become an SCA Member
The SCA provides many rewarding programs, resources and activities for our children throughout the year. Please consider becoming a member. Submit your 2018/2019 membership registration and dues now!

SR Coffee with The Principal
Tuesday, November 13, 9:15 am, SR Cafeteria
Shelter Rock Photo Makeup Day
Wednesday, November 14
Booster Club
Wednesday, November 14, 7:30 pm
SCA Fall Luncheon
Wednesday, November 14, 11 am - 2 pm, North Hempstead Country Club
RSVP Card HERE. Send RSVPs to Cathy Conniff. 
Tower Foundation Bingo Night, Grades 1 and 2
Monday, November 15, 7 pm
Upcoming Board of Education Meetings
Thursday, November 15, 8 pm, SR
Thursday, November 29, 8 pm, District Office
Thursday, December 13, 8pm, MP
Thursday, January 10, 8 pm, District Office
Parent-Teacher Conference Day, No Classes for Students, Grades K - 6
Friday, November 16
Upcoming Board Policy Committee Meetings
Friday, November 16, 8:30 am
Friday, November 30, 8:30 am
Friday, December 7, 8:30 am
Friday, December 14, 8:30 am
MAAC Meeting
Monday, November 19, 7:30 pm
District Emergency Management Plan Early Dismissal Drill, K-12 (NYS required)
Tuesday, November 20
All schools dismiss 15 minutes prior to regular dismissal
Thanksgiving Recess, Schools Closed
Wednesday, November 21 - Friday, November 23
SCA Family Theatre Presents: Nugget and Fang
Saturday December 1, 2 pm, MP Auditorium
Presented by ArtsPower. This show is about an unlikely friendship between a shark and a minnow.

SR Birthday Card
If your child wishes to celebrate his or her birthday without sweet treats, he or she may fill out the Birthday Card letter and receive a birthday card created by our art teacher, Mrs. Tripi.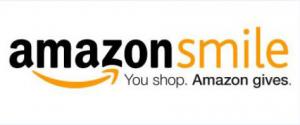 Shop on Amazon and Support the SCA
Go to smile.amazon.com from your computer or mobile device. Same low prices, vast selection and convenient shopping as Amazon.com, and Amazon will donate 0.5% of the purchase price back to the SCA. ALL YEAR LONG!
Manhasset School District Parent Portal, Link to Portal>>