PASE Meeting
Tuesday, May 23, 10 am, HS Library Media Center
NYS Science Performance Test, Grade 4
Wednesday, May 24 - Friday, May 26
Board Policy Committee Meeting
Friday, May 26, 8:30 am

Become an SCA Member
The SCA provides many rewarding programs, resources and activities for our children throughout the year. Please consider becoming a member.

Schools Closed, Memorial Day
Monday, May 29
NYS Science Performance Test, Grade 4
Tuesday, May 30 - Friday, June 2
Board of Education Meeting
Wednesday, May 31, 8 pm, HS
Board Policy Committee Meeting
Friday, June 2, 8:30 am
NYS Science Assessment, Grade 4, Written Component
Monday, June 5
SCA/SR Parent Council Meeting
Tuesday, June 6, 9:30 am
SR Field Days
SR Grades 1-2, Wednesday, June 7
SR Grades 3-4, Thursday, June 8
SR Grades 5-6, Friday, June 9
Board Policy Committee Meeting
Friday, June 9, 8:30 am
Grade 6 Marie Rogers Friday Night Live
Friday, June 9, 5:15 - 7 pm, MS Gym


SR BOXTOPS For Education Program
Sign up on the BoxTops website to earn credits, and continue sending your BoxTops to school! The grade that collects the most will get a year end Ice Pop Party! Deadline is MAY 31st. Questions? Contact Jennifer Marchignoli.
Order Your Shelter Rock 6th Grade Year Book

SR Birthday Card
If your child wishes to celebrate his or her birthday without sweet treats, he or she may fill out the Birthday Card letter and receive a birthday card created by our art teacher, Mrs. Tripi.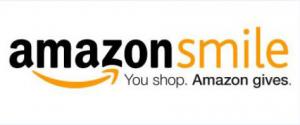 Shop on Amazon and Support the SCA
Go to smile.amazon.com from your computer or mobile device. Same low prices, vast selection and convenient shopping as Amazon.com, and Amazon will donate 0.5% of the purchase price back to the SCA. ALL YEAR LONG!
Manhasset School District Parent Portal, Link to Portal>>