7th Grade 2018 - 2019 School Welcome Packet
8th Grade 2018 - 2019 School Welcome Back Packet

Become an SCA Member
The SCA provides many rewarding programs, resources and activities for our children throughout the year. Please consider becoming a member.

Upcoming Board of Education Meetings
Thursday, July 12, 7 pm, Charlie Cardillo Community Room, Reorganizational Meeting
Thursday, July 26, 7pm, Charlie Cardillo Community Room
HS/MS Sports Physicals
Thursday, August 9, 9 am - 10:30 am
Wednesday, September 5, 3:15 pm - 5 pm
Please note that the school physician will be in the Health Office to administer physicals on the above dates and times. Otherwise you may submit your own physical from your physician dated after May 31, 2018.

Want to Know if it's an Odd or Even Day?
Manhasset School District Parent Portal
Shop on Amazon and Support the SCA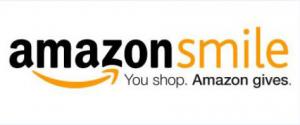 Go to smile.amazon.com from your computer or mobile device. Same low prices, vast selection and convenient shopping as Amazon.com, and Amazon will donate 0.5% of the purchase price back to the SCA. ALL YEAR LONG!