Martin Luther King Jr. Day - Schools Closed
Monday, January 20
MS Winter 2 Sports Begin
Tuesday, January 21
MID-TERMS / NYS REGENTS EXAMS - No Regular Classes
Tuesday, January 21 - Friday, January 24
End of 2nd Marking Period Grades 7 - 12
Friday, January 24

SCA Parent Council Positions and/or SCA Executive Committee Positions - Volunteers Needed!
Match your time and talent to various SCA Committees that are available. Volunteer for an hour or to be a chairperson - all are encouraged to join! Don't miss out and get involved!
HS Volunteer Form 2019 - 2020

Become an SCA Member
The SCA provides many rewarding programs, resources and activities for our children throughout the year. Please consider becoming a member.

MAAC
Monday, January 27, 7:30 pm
PASE
Tuesday, January 28, 9:15 am, Community Room
National Junior Honor Society Induction
Wednesday, January 29, 7 pm

Upcoming Board of Education Meetings
Thursday, February 6, 8 pm, District Office
Thursday, February 27, 8 pm, District Office

Upcoming Board Policy Committee Meetings
Friday, January 31, 8:30 am
Friday, February 7, 8:30 am
SCA HS/MS Joint Parent Council Meeting
Wednesday, February 5, 7:30 pm
Middle School Play
Friday, February 7 - Saturday, February 8, 7:30 pm


Want to Know if it's an Odd or Even Day?
Manhasset School District Parent Portal
Shop on Amazon and Support the SCA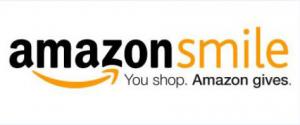 Go to smile.amazon.com from your computer or mobile device. Same low prices, vast selection and convenient shopping as Amazon.com, and Amazon will donate 0.5% of the purchase price back to the SCA. ALL YEAR LONG!