HS/MS Parent University
Tuesday, February 7, 7:30 pm
Parents and student are invited to this presentation entitled, "Upgrade My Decisions," featuring Kevin Mecchella. The program will focus on empowering students to make better decisions in all areas of their lives.
CASA Author Lead Book Discussion: The Dangerous Truth About Today's Marijuana
Thursday, February 9, 4 pm, Manhasset Public Library or online
Author Laura Stack will remotely join this discussion about adolescent substance use and her vision to help young people live happy and productive lives. Click HERE for more information and online link.

Board Policy Committee Meeting
Friday, February 10, 8:30 am
HS/MS Joint Parent Council Meeting
Friday, February 10, 10 am, District Office Community Room
Join Superintendent Dr. Gaurav Passi for this parent forum regarding search for new Secondary School principal.


SCA Membership Drive! Have you paid this school year's SCA annual membership? If not, please consider contributing to the SCA's membership drive that supports our amazing programs & services! Our Annual Membership fees are a major source of our fundraising. Our suggested fee is $40 per family for the school year. Click HERE to pay your membership dues. For more information about membership, please contact SCA Membership Chair Blanca McKenna. Thank you for your support!
The MS Yearbook is ON SALE now! Click HERE for more information; don't miss out!

PASE Meeting
Tuesday, February 14, 10 am
Topic: "Recreational Programs"
Speakers: Tony Walker, President, Nassau County PAL Special Needs Unit; Lonnell Harrington, FCA Assistant Director; Helen Ramer, FCA Assistant Director, Life's WORC Family Center for Autism
Join us either in person in the District Office Community Room or by Zoom. See Zoom info below:
Join Zoom Meeting
https://mufsd-org.zoom.us/j/87675140738
Meeting ID: 876 7514 0738
MP/SR Joint Parent Council Meeting
Wednesday, February 15, 9:30 am
PoCoHo
Wednesday, February 15, 7 pm, Black Box Theatre
Board of Education Meeting
Thursday, February 16, 7:30 pm., District Office
Board Policy Committee Meeting
Friday, February 17, 8:30 am
Winter Recess, SCHOOLS CLOSED
Monday, February 20 - Friday, February 24
MAAC
Monday, February 27, 7:30 pm
Tower Foundation of Manhasset Dinner Dance
Friday, March 11, 7:30 pm, North Hempstead Country Club
Carnival In Rio is the theme for Tower's annual fundraising gala! Funds raised will go towards the Broadcast Journalism and English as a New Language programs that will support our elementary and secondary students. Click HERE to purchase tickets.

Want to Know if it's an Odd or Even Day?
Manhasset School District Parent Portal
Shop on Amazon and Support the SCA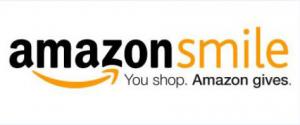 Go to smile.amazon.com from your computer or mobile device. Same low prices, vast selection and convenient shopping as Amazon.com, and Amazon will donate 0.5% of the purchase price back to the SCA. ALL YEAR LONG!