PASE Meeting
Tuesday, April 25, 10 am, Secondary School Admin Building
Transitioning to secondary school for special education students.
SEPTA
Wednesday, April 26, 7 pm, Manhasset Public Library
Board Policy Committee Meeting
Friday, April 28,8:30 am
Save The Date! ... Budget Vote and Board Elections
Tuesday, May 16, HS Gym, 6:30 am - 10 pm
Voter Registration and Absentee Ballot Information

MS/HS Staff Appreciation Luncheon- Volunteers Needed!
Wednesday, May 17
Show your support for our wonderful staff! Please consider volunteering your time.
Become an SCA Member
The SCA provides many rewarding programs, resources and activities for our children throughout the year. Please consider becoming a member.

NYS Math Exams, Grades 3-8
Tuesday, May 2 - Thursday, May 4
Board of Education Meeting
Thursday, May 4, 8pm, Budget Hearing
SCA Fair Books/ DVD Collection
Thursday, May 4, 4:30 - 7:30 pm, MP
Board of Education Meeting/ Budget Hearing
Thursday, May 4, 8 pm, HS
SCA Fair Attic Treasures Collection
Friday, May 5, 9 am - 1:30 pm, MP
SCA Fair
Saturday, May 6, 10 am - 5 pm, Munsey Park School
SCA General Membership Meeting
Tuesday, May 9, 7:30 pm, HS Auditorium
We encourage all SCA members to attend the annual meeting and to formally approve the 2017-2018 slate of new SCA officers, selected by the Nominating Committee.
SCA HS/MS Joint Parent Council Meeting
Friday, May 12, 10 am, HS
Board Policy Committee Meeting
Friday, May 12, 11:30 am
Middle School Musical: "Beauty and the Beast"
Friday, May 13 and Saturday, May 14, 7:30 pm
The School Budget Vote is Tuesday, May 16
6:30 am to 10 pm, HS Gym


MS Yearbook Available to Order!
Want to Know if it's an Odd or Even Day?
Manhasset School District Parent Portal
Shop on Amazon and Support the SCA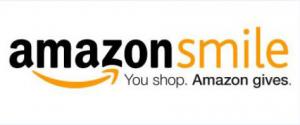 Go to smile.amazon.com from your computer or mobile device. Same low prices, vast selection and convenient shopping as Amazon.com, and Amazon will donate 0.5% of the purchase price back to the SCA. ALL YEAR LONG!