Red Ribbon Week
Monday October 22 - Friday, October 26
MAAC Meeting
Monday, October 22, 7:30 pm
MWCABC Ladies' Night Out
Wednesday, October 24, 6:30 pm
CASA Parent, Student and Community Presentation 
Thursday, October 25, 7:30pm, MHS
Taylor's Message:  An Alcohol Awareness Program - Taught from the Heart by Chris and Kathi Sullivan
Kathi will share her daughter Taylor's story to warn others of the danger of underage drinking, binge drinking and poor choices. Chris Sullivan, former NFL football player will speak about how he went from the Super Bowl to fighting for his life and future due to his personal battle with anxiety and addiction to drugs and alcohol.
Board Policy Committee Meeting
Friday, October 26, 8:30 am


VOLUNTEERS NEEDED - SCA Middle School Halloween Party
Please help make this year's Middle School Halloween Party a success!

Become an SCA Member
The SCA provides many rewarding programs, resources and activities for our children throughout the year. Please consider becoming a member.

Audit Committee Meeting
Monday, October 29, 7:30 pm
PASE Meeting
Tuesday, October 30, 9:15 am, (NOTE: CHANGE OF LOCATION)
Join PASE and SEPTA members for coffee at the home of Bianca DeGaudenzi. RSVP here.
Art for a Cure Charity Auction
Tuesday, October 30, 6:30 pm - Preview, 7 pm - Auction, HS Cafeteria
MS Halloween Party
Wednesday, October 31, 7 - 9 pm
Calling all 7th and 8th Graders: Join in the fun! DJ with an MC - Photo Booth - Fun Games - Prizes - Food and more! No need to RSVP - Just Come!
Upcoming Board of Education Meetings
Thursday, November 1, 8 pm, District Office
Thursday, November 15, 8 pm, Shelter Rock
Thursday, November 29, 8 pm, District Office
Thursday, December 13, 8pm, Munsey Park
SCA Open Executive Board Meeting
Friday, November 2, 9 am
SCA HS/MS Joint Parent Council Meeting
Friday, November 2, 10 am
Upcoming Board Policy Committee Meetings
Friday, November 2,11 am
Friday, November 9, 8:30 am
Friday, November 16, 8:30 am
Friday, November 30, 8:30 am
HS Theatre Production: Cinderella
Sunday, November 4, 2 - 4 pm, HS
Enjoy a special event to celebrate the upcoming Manhasset High School Theatre production of Cinderella. Before the High School musical opens, please join the cast for a memorable afternoon. All are welcome!
Cinderella's Enchanted Tea Party Food - Games - Crafts - Sing Along - Dancing
To purchase tickets CLICK HERE
SCA Fall Luncheon
Wednesday, November 14, 11 am - 2 pm, North Hempstead Country Club
RSVP Card HERE. Mail in RSVPs to Cathy Conniff, 18 Blakelock Road, Manhasset, by November 1 


Want to Know if it's an Odd or Even Day?
Manhasset School District Parent Portal
Shop on Amazon and Support the SCA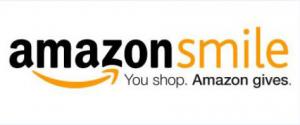 Go to smile.amazon.com from your computer or mobile device. Same low prices, vast selection and convenient shopping as Amazon.com, and Amazon will donate 0.5% of the purchase price back to the SCA. ALL YEAR LONG!